The new developments seem very promising but the technology may not be at the right point.
Though augmented reality has added a great deal of potential for "magic" from Disney as it has incorporated it into a series of their toys, many consumers and reviewers are wondering if the technology is developed enough to make the experience worthwhile quite yet.
Frequently, as has been the case in other instances of this technology, confusion and frustration results.
The augmented reality toys that Disney has produced are aimed at a young audience. They have been manufactured by Jakks, a licensee. The concept is that an additional element can be added to the experience of the product by using an AR app to watch an animated character interact with the toy when viewed through the mobile device.
While the augmented reality could offer the child some additional entertainment, there may be drawbacks.
The primary confusion that is being voiced by consumers and reviewers has to do with why a child would want to simply sit and stare at a toy while a Disney character is the one who plays with it. The toy, itself, is meant to for a child's interaction, but the augmented reality feature would have the product set aside and simply viewed while it is accessed by someone else.
The augmented reality technology being used to power this experience is being called DreamPlay. This was created from the combined efforts of Jakks, and a company called NantWorks, which was founded by L.A.'s richest man. A significant portion of the AR projects taken on by NantWorks is in Disney advertising and developing. For this reason, some reviewers feel that its expertise may not lie in the connections made betwe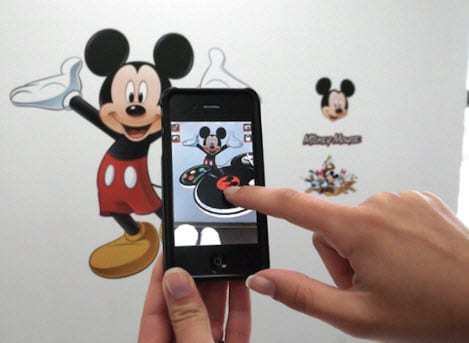 en children and their toys, as opposed to providing promotional content.
However, DreamPlay does provide a considerable interactive augmented reality experience. Some of the toys not only allowed a child watch a character play with the toys – for example, Sebastian (from The Little Mermaid) playing the bongo drums – but they also incorporated some additional concepts that were quite clever and unique. For instance, while Rapunzel can be viewed through an iPad that is aimed at a the toy piano, the character helps to teach the child a song and the app allows the child to decorate different animated butterflies that can then appear to be released into the "real" room when viewed through the mobile device.