The UK budget airline is making it easier and faster for its customers to move through the check-in process.
Checking luggage dimensions for carry-on eligibility has been made easier for easyJet airline customers with an AR luggage checking feature. Now, customers of the UK budget airline with an iPhone can visually check the dimensions of their carry-on luggage using augmented reality (AR) via the easyJet iOS mobile app.
Travelers can place their luggage within the digital box to see if their bag meets the airline's carry-on specifications.
The AR luggage checking feature is available via the check-in process to customers with flights booked through easyJet. The Cabin Bag Sizer uses Apple's ARKit 2 technology. The app works by using augmented reality tech combined with the customer's smartphone cameras (compatible with iOS 6s and up).
The scan provides an on-screen 3D box, which works together with the iPhone's camera to size the cabin bag. Travelers can then place their luggage within the box to see if their bag meets the airline's carry-on specifications as the scan visually indicates whether the luggage fits within the maximum dimensions.
This gives easyJet customers the convenient opportunity of being able to check their hand luggage dimensions before they travel to the airport so that they can avoid bag checking charges for oversized luggage.
The AR luggage checking feature is a first for a UK airline but not the first in the world.
The UK budget airline is the first to provide customers with this AR technology in the UK. However, it isn't the first airline in the world to use the technology. The AR feature was crated by Travelport, a technology company that specializes in IT solution for airlines and travel agencies.
Beyond supplying the AR tech to easyJet, Travelport's other airline clients include Singapore Airlines, Fiji Airways, Copa Airlines, Etihad Airways and LATAM Airlines. Additionally, KLM Royal Dutch Airlines introduced a similar feature five months ago as seen in the video above.
"We are constantly on the search for ways to improve the travel experience we offer our customers when flying with us and this new technology is a perfect example of that," said Daniel Young, head of digital experience at easyJet, in a PR statement released by easyJet.
"We continue to place innovation at the heart of our industry-leading mobile travel app to give our customers the tools they need to take stress away from the airport experience. Embracing this latest technology makes preparing for travel easy and fun," Young added.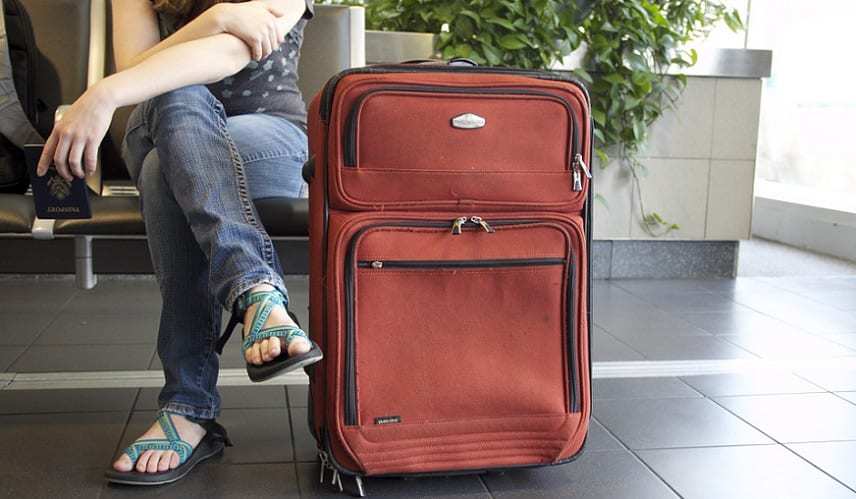 Currently, easyJet's AR luggage checking feature has been rolled out exclusively for iOS smartphone users. There has been no word yet if this feature will also be released to Android users in the future.