After getting off to an unfortunate start upon its first launch in 2012, the revamped application is back.
The term Apple Maps has become synonymous with an application from the iPhone maker that had a very unlikely beginning, directing people to drive off bridges, skipping many towns and businesses, and sending people way out into the outback of Australia.
There were countless mistakes in this very rare disaster of a launch for Apple among its mobile apps.
Among the many notable mistakes from the original version of Apple Maps was the fact that Madison Square Garden in New York City had been labeled as a park space, simply because the word "garden" appeared in its name. This forced the company to have to provide instructions to its users in order to allow them to make the Google Maps easily available on their devices, sending consumers directly back to the competition – the opposite of the purpose of having their own mapping app in the first place.
Now, three years later, Apple Maps is back and this mobile app has been recreated to be far superior to its launch.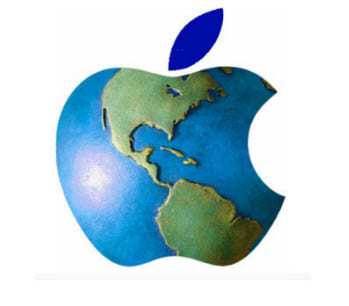 Apple has taken meticulous care to repair the errors as they were submitted by users and, over the last three years, it has quietly acquired a number of mapping companies in order to gain their engineers and other skilled and experienced talent. Very recently, it added directions for transit systems in a number of major cities around the world, bringing it even closer to what Google has to offer in its own mapping app.
Now among users of iPhones, Apple's mobile map app is finally used on a more regular basis than Google Maps. This considerable investment to repair the initial Maps blunder only underscores the heavy importance of this type of mobile app and the services that are related to their use. Tech companies have recognized that location is vital to providing smartphone users with the ability to find nearby shops and restaurants and to discover other things they can do and the ways that they can arrive at those destinations.
At this time of year Apple Maps and other mapping services have become a central part of the shopping experience as consumers not only use their smartphones to find nearby stores, but as they also locate the shops that are selling what they want at the lowest possible price.