"Local authorities will be alerted," cautions a message popping up on the device screens.
The looting that took place in the United States and other areas around the world have led to a wave of stolen iPhones. This occurred last week during early protests after George Floyd was pronounced dead while in police custody.
Apple has decided to take action against the theft of devices from its burglarized stores.
The Apple Stores in Los Angeles, New York, Philadelphia, Washington D.C. and Portland were all burglarized. Among the property to have been taken includes stolen iPhones. Images of these devices are appearing across social media, showing that many of them are warning thieves that the devices have been disabled and are now being tracked.
The most popular image to have gone viral is allegedly a smartphone lifted form a Philadelphia store. Its screen reads: "Please return to Apple Walnut Street. This device has been disabled and is being tracked. Local authorities will be alerted." Apple has confirmed that demo devices have been illegally removed from Apple Stores, and that devices of that nature do display warning messages like those being shared in the viral images. That said, the company doesn't comment on matters of security and didn't state whether the images themselves are legitimate.
It isn't clear whether the stolen iPhones are the only devices to present warnings to thieves.
When the stores were burglarized, laptops, watches and tablets were also swiped. It hasn't been confirmed whether anyone who returns stolen property to the stores will face legal penalties. That said, Apple is well known for taking powerful steps to prevent theft of devices from their stores.
The company first started using proximity software in 2016. This automatically stops any demo device from functioning outside the store, except in being able to respond to the "Find my iPhone" geolocation service. That makes it possible for devices to be tracked down outside the store. This means that the messages on the smartphone screens may not be dupes, as the company has long been using software to disable and track demo devices stolen from its stores.
Apple had only just started to open over 100 of its US locations after having closed them due to the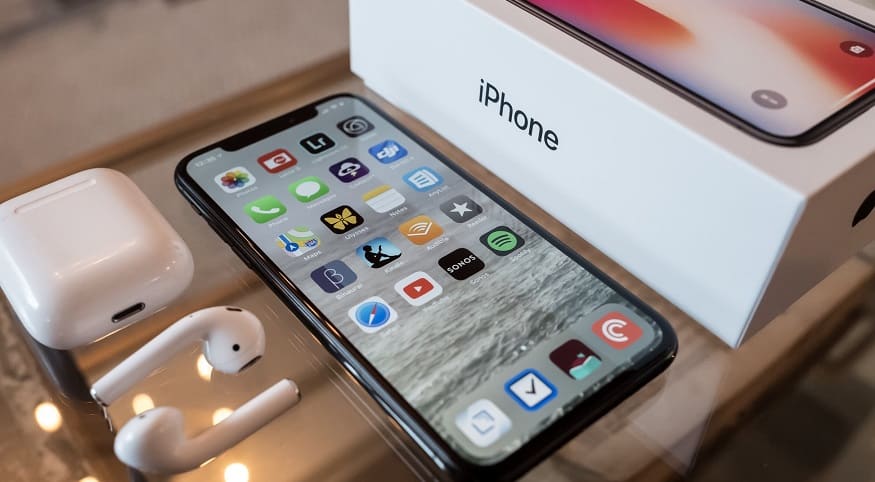 pandemic crisis. That said, following the break-ins and stolen iPhones, it had temporarily closed a number of its retail locations once again.