Alipay and WeChat pay are widely used in China and now travelers to the country can use them, too.
Taking a trip to mainland China? You might be glad to know that there is a WeChat pay and Alipay app for tourists now available. Alibaba and WeChat announced that travelers to the country will be able to link their international cards to their payment apps.
This move will make it more convenient for tourists to buy goods in China.
Prior to the roll out of these mobile payment options for tourists, travelers to the country were unable to link their credit or debit cards to the apps. Not being able to make mobile payments in a nation that thrives on this payment technology has been a real headache for China's visitors.
Virtually all businesses in mainland China rely on mobile payments, from taxi drivers and restaurants to small boutiques and luxury malls. As such, it's becoming harder and hard to make payments outside of mobile in the increasingly cashless society.
Short-term visitors can download a version of the Alipay app for tourists to make purchases using QR codes, according to parent company Ant Financial. More to the point, visitors can use the "Tour Pass" program. This program enables them to use a prepaid card service from the Bank of Shanghai to top up the card in Chinese yuan though their usual credit or debit card method.
The prepaid cards expire after 90 days and any money that is remaining will be refunded to the user automatically.
We heard you. You want to use @Alipay and guess what? Now you can! Visitors to China are now able to #PayWithAlipay. Simply download @Alipay via app stores to start enjoying wallet-free travel! That QR code by the cashier will no longer be a foreign sight. pic.twitter.com/E8zmCovCJ7

— Alipay (@Alipay) November 5, 2019
The Alipay app for tourists isn't the only mobile payments option for travelers.
As previously mentioned TenCent's WeChat Pay has also jumped on board the foreigner mobile payments bandwagon. While their competitor Alibaba launched the feature first, WeChat quickly followed suit, allowing foreigners to add international credit cards directly to their digital wallets, including American Express.
The Alipay app for tourists and the WeChat pay option will no doubt help to increase how much foreigners spend in China in the future. CNN reports that according to government statistics, nearly 31 million foreigners travelled to China in 2018 and spent $73 billion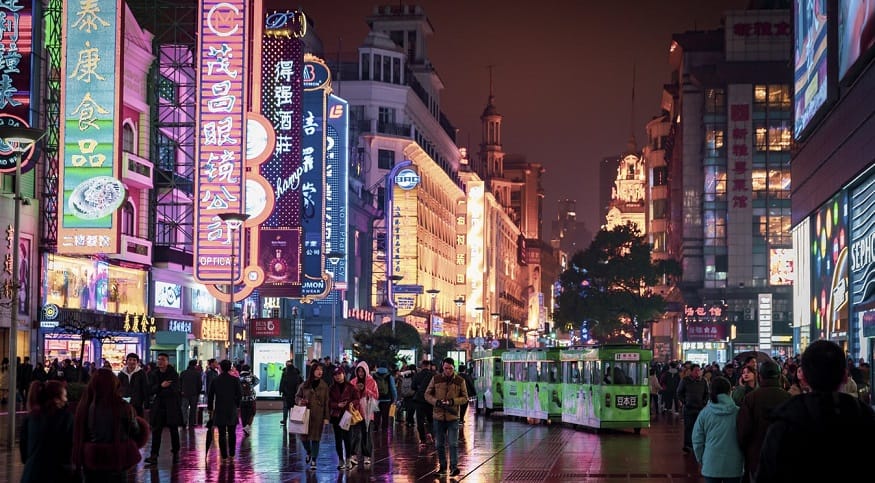 during their stay. Compared to 2017, the 2018 statistics reveal that the number of visitors to mainland China and how much they spent increased by approximately 5%.