A The Boston Consulting Group (BCG) report illustrated the growth of sub-Saharan smartphone based payments.
A recent report that has been published by The Boston Consulting Group (BCG) has provided considerable insight into the use of mobile banking and financial services in parts of sub-Saharan Africa, and the rate of growth within this trend.
Many African consumers are now using mobile payments for sending money to other people and to pay their bills.
The mobile banking report suggested that by the year 2019, the fees that would be collected from Mobile banking services would be an estimated $1.5 billion. The cell phone based financial services in that area are being used for purchases, funds exchanges, and the payment of utility bills, among other things, and are spreading throughout Africa very rapidly. This is causing a complete change in the traditional system of banks, and the institutions that are getting on board with this trend are those that are giving themselves the best possible chances of success.
Mobile banking will be vital to the ability of financial institutions in that area to bring in long term benefits.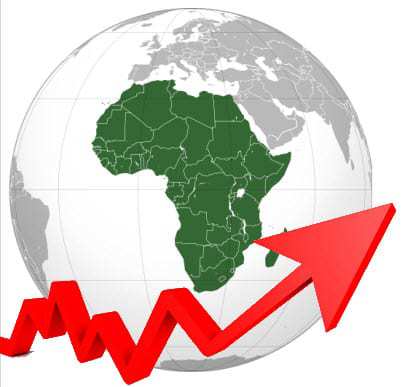 The BCG report shows that people in the sub-Saharan region of Africa are seeking methods of saving and borrowing money that are more convenient and secure than what has been traditionally available. These consumers are willing to embrace financial products that they can access over their mobile devices, including products such as insurance and loans.
It goes on to explain that this part of the world is adopting a higher number of mobile financial service than other parts of that same continent. These are slowly pushing traditional types of banking service out of use. It was underscored in the report that in the top ten countries that use these cell phone based financial service, worldwide, eight of them are located in Africa. The sub-Saharan region makes up 43 percent of active accounts.
The report identified a number of different factors that are driving mobile banking growth. Among the largest is the size of the unbanked population within the countries of sub-Saharan Africa. This, combined with the high penetration of mobile devices within that same area, is a powerful blend.