Mobile marketing is emerging as the most effective marketing technique via which small businesses can engage with its customer at any time of the day regardless of the location. In 2018, it was projected that 98% of U.S. based adults had smartphones. This is a stat that is consistent regardless of household income, race or gender. As a small business, it is critical to ensure your marketing strategy is a mobile first strategy.
Why Mobile Marketing Works
As a general marketing strategy, you would want to deploy the best marketing campaigns where your target audience will be. In this case, most consumers are on their smartphone device on an average of 4 hours a day. In addition to playing mobile games or engaging on social media, consumers are shopping for the next great thing. In fact, more than 40% of online transactions will be done on a mobile device.
Deploying strategic marketing tactics to attract these highly engaged consumers is critical. 
3 Must Do's for Mobile Marketing
The 3 things small businesses must be aware of or actively engage is have a mobile friendly website or landing page, build relevant video content and have an effective call to action.   
Mobile-Friendly Websites or Landing Page
In today's evolving digital landscape, it is strange to think that almost 30% of small businesses plan to use a website for the first time. Entrepreneurs that followed these 4 easy steps on where to start and how to set up the website are on the right path.
Most website builders such as Wix.com and WordPress.com(.org) defaults to a responsive design model. Responsive design basically means that the website will adjust according to the screen size and will automatically fit the smartphone, tablet or computer screen. This is a best practice as you don't want your users having to zoom in on your text trying to read your website.  
However, for small business owners that may have an older website will need to build mobile enabled landing pages. This is not to take the place of existing website pages but will deliver a greater user experience.
Having a mobile friendly presence is essential when 80% of the internet searches are conducted on a mobile device. Additionally, 40% are customer looking for local services! However, it takes less than a second for consumers to form an opinion about your business based on your website. 90% of potential consumers are lost due to a bad website experience. 
Spending a bit of extra time on ensuring a mobile friendly website could give you an competitive advantage.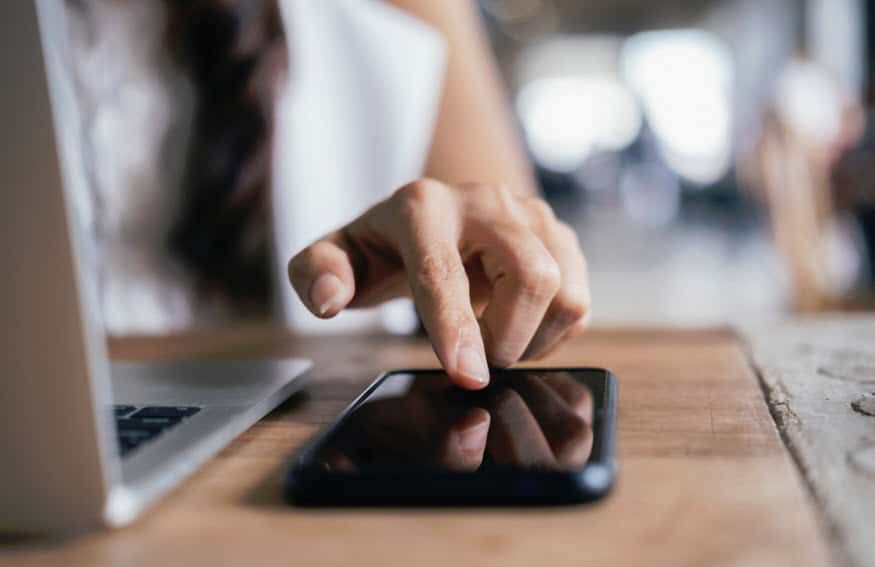 Effective Mobile Call to Action
What is a call to action? A Call to Action (CTA) is simply what you want your customer after reading or seeing your advertisement.  A Mobile CTA should also include the customer experience with a simple "touch". 
As an example, if the CTA is to call the phone number listed to schedule a service then the phone number should be mobile enabled. Basically, the customer touches the phone number and the phone call is made. The same is true if you want them to learn more about a product, purchase a product and more…
Customers will often make "real-time" decisions on the go. Small businesses that incorporate strong mobile CTA's will not only potentially increase sales but could gain a greater customer loyalty.
Delivering Relevant Content
As customers are seeking specific information on product or services, it is up to small businesses to deliver content that will stand out. One way to do this is to develop video marketing content and maximize the opportunity.
In fact, 72% of customers would rather watch a short video than to read content. This is expected to rise by 2022, as most internet searches will include video. This expansion includes YouTube which is the 2nd largest global search engine.
Lastly, video production tools for small business are now extremely affordable and does not necessarily require a video production company. Small businesses that deploy video assets via mobile devices could see about 86% higher conversions when using video on their mobile landing page.
Summary
Small business that embrace a mobile first strategy should see a big ROI for their time and investment. The consumer landscape is evolving fast and paying attention on how consumer engage with brands is critical. This is a future proof marketing strategy when you consider Generation Z are considered digital natives and will soon be the new mega consumers. Small businesses have a tremendous opportunity to optimize today to stand out from the competition.
About the Author
Trinidad Aguirre starts with a "customer experience first" marketing mindset. He has developed top content marketing strategies designed for small business owners to enterprise marketing teams.
Trinidad has worked with several marketing technologies that gather and leverage marketing data to glean valuable insights to deliver data driven marketing strategies in various industries.