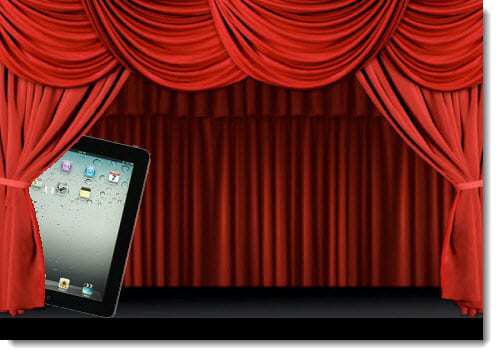 As the new year begins, rumors are already surfacing about when Apple might plan to introduce its next version of the iPad – possibly the iPad 3 – and what features it may include.
Apple is always surrounded by speculations about its upcoming products, and when it reaches the point that a new release may be imminent, the predictions begin forming at a furious rate, based on even the tiniest pieces of information.
Though much of it is typically just talk, there are always a few points that can bring insight into the next launch from the company. There has been a great deal of chatter pointing to the upcoming events in January as the place where the next release may be announced. For example, on January 10-23, there will be an enormous Consumer Electronics Show, and on January 26-28, the "world's ultimate fan event" for Apple, the MacWorld/iWorld will occur.
According to PC Magazine writer, Leslie Horn, a news cycle post-iPhone has begun, when rumors about the next iPad begin to fully blossom. He said that while there has been significant discussion about the actual launch date of the device, as is the case with any Apple product, "But the reality with an Apple gadget is that we'll have to wait and see."
Other rumors have suggested that February 24th – Steve Jobs' birthday – may be the date that the next model will be unveiled, while others have indicated that March may be the month in which that occurs, as that was the month that introduced the iPad 2 to the marketplace.