QR Code Press » Featured News, Mobile Commerce, Mobile Marketing, Near Field Communications, Trends, United States » Will next year mark the explosion of mobile payments?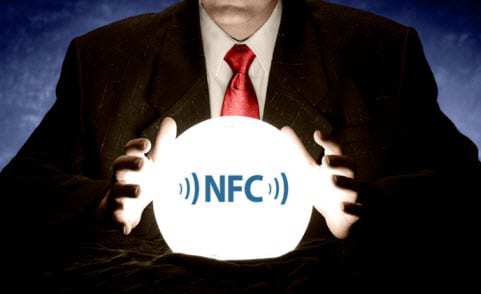 Last week in San Francisco, the GigaOm Mobilize 2011 conference made its main focus the omnipresence of mobile, with a notable focus on the takeoff of mobile payments.
The conference was two days long, but included fifty sessions that allowed the participants to deliberate over the influence and the future of the cloud computing mash-up, and of the mobile web, for generating new mobile opportunities, especially in the increasingly familiar theme of mobile payments.
Several of the primary topics of debate were focused on the advancements in technology occurring between the cloud and mobile. Three of the fifty panels, however, examined mobile payments and mobile commerce specifically, working to determine with some form of certainty whether there was any substance to all the hype and – in doing so – created a great deal of controversy among the participants.
Square's COO, Keith Rabois, spoke quite frankly in an interview at the conference, with comments such as "I've never met a single merchant in the U.S. who says I want this NFC thing." He went on to call PayPal an "atrophied" brand and says that competition should not be the main concern. Instead, it should be product development.
He then added that Square's strategy is to provide a "simple solution" to merchants and consumers so that there won't be a struggle and a bother to put the new technology into place. With indications that there will be a new service launch before the end of October, Square is focused on closing the gap between what is available from large and small companies in terms of enablement of payment as well as additional tools that will assist with sales management and overall business operations.
Filed under: Featured News, Mobile Commerce, Mobile Marketing, Near Field Communications, Trends, United States · Tags: cloud computing, Contactless mobile payments, GigaOm Mobilize 2011 conference, mobile commerce, mobile credit card payment, mobile credit card payments, mobile payment, mobile payment application, mobile payment companies, mobile payment future, mobile payment market, mobile payment nfc, mobile payment platform, mobile payment providers, mobile payment services, mobile payment solutions, mobile payment strategies, mobile payment strategy, mobile payment system, mobile payment systems, mobile payment technologies, mobile payment technology, mobile payment trends, mobile payments, mobile payments companies, mobile payments in the us, mobile payments market, mobile payments technology, mobile phone payment, mobile phone payments, mobile web, mobile web news, new mobile opportunities, news on paypal, nfc mobile payment, nfc mobile payments, nfc technology, paypal, paypal mobile, paypal news, sms mobile payment