The state's troops serving abroad will have the opportunity to vote this November via a smartphone app.
Troops from West Virginia on duty overseas during the midterm elections that will be held this November, will have the opportunity to engage in smartphone voting. In other words, using a smartphone app via their mobile phone, they'll be able to cast their federal election ballots, reported CNN Tech.
The state will largely limit the use of mobile balloting to its troops serving overseas.
"There is nobody that deserves the right to vote any more than the guys that are out there, and the women that are out there, putting their lives on the line for us," West Virginia Secretary of State Mac Warner told CNN.
Even though the state intends to make it available to its troops serving abroad, not every West Virginian residing in the state may have the same option of smartphone voting this November. Traditional paper balloting will not be replaced. In fact, even troops can cast paper ballots if casting a digital vote is not their preference.
Not everyone is convinced that smartphone voting is secure.
The mobile balloting app approved by West Virginia was developed by Boston company Voatz, and the company insists that it is secure. In order to use the Voatz app, users must first register by taking a photo of their government-issued identification as well as a selfie-style video of their face. These must be uploaded through the app.
According to Voatz, its facial recognition software ensures that the photo and video show the same person. Once the software approves the photo and video, mobile phone voters can cast their ballot using the app.
Voatz claims the ballots are anonymized and recorded on blockchain. While blockchain technology is commonly associated with cryptocurrencies like Bitcoin, this public digital ledger can also be used to record all types of data.
That being said, even if the Voatz app is secure, some, like Marian K. Schneider, president of Verified Voting, doesn't think that voting via mobile phone is a good idea. The main reason the president of the election integrity watchdog group believes it's a bad idea is that it provides much more opportunities for hacking and meddling with results.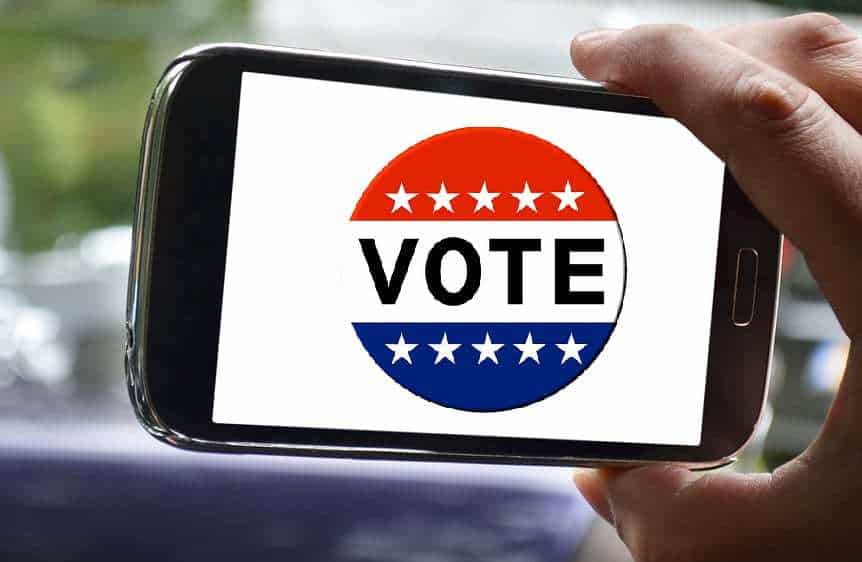 Schneider also worries that the lack of a paper trail for electronic votes could be a problem, according to CNN.
As it stands now, West Virginia state officials intend to leave the final decision for allowing smartphone voting for the November midterm elections, via the Voatz app, up to each county.