A new report from Cisco has pointed out that mobile networks will experience increased strain from wearables.
Cisco has now released its "Visual Networking Index (VNI) Global Mobile Data Traffic Forecast 2013-2018" report, which has included a number of predictions as to the impact that wearable technology will have on the mobile networks.
The firm has forecasted that by 2018, there will be 177 million wearables that will be connected to networks.
That will be a tremendous rise from the 22 million wearable technology gadgets that were tallied last year. As a result of these increases, by 2018, it is expected that the traffic that will be generated from those devices will make up 0.4 percent of the total mobile data. Overall the amount of traffic that will grow per individual device will rise from last year's 78 MB to a considerably higher 345 MB by the close of 2018.
The Cisco report forecasted that by 2018, only 13 percent of wearable technology devices would have cellular connectivity.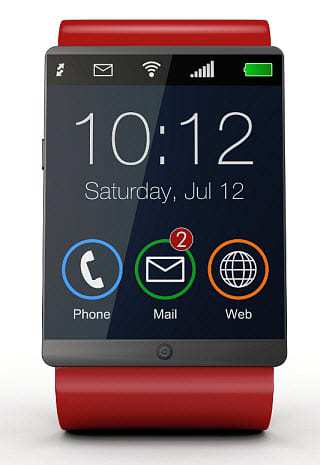 The report showed that in the wearables market, it will be North America that will still be at the head of the game. In 2013, it held a 42 percent share, but that is expected to drop to about 34 percent by the end of 2018. There are a number of other regions that will be seeing growth in their shares, while that of North America continues a gradual decline.
For example, Western Europe should increase from 25 percent, as it was last year, to 26 percent by the end of the forecast period. Not a substantial growth, but certainly still in an upward direction. In Asia Pacific, the number are predicted to grow slightly more, from 21 percent last year to a full 25 percent in four years from now.
According to the report, "The wearables category will have a tangible impact on mobile traffic, because even without embedded cellular connectivity, they can connect to mobile networks through smartphones." It also stated that the traffic from wearable technology, worldwide, will make up 0.5 percent of the smartphone traffic by the close of the forecast period.