These wearables are headed considerably lower, allowing a man to track statistics related to his penis.
A British adult retailer called Bondara has now taken wearable technology to an entirely different region of the male anatomy, giving men the ability to track various statistics through a companion app, while claiming to enhance experience and performance at the same time.
At the moment, these wearables are only in their pre-prototype form, and it has yet to be seen whether they will hit the market.
The wearable technology device is designed in the form of a ring that sits at the base of a man's penis. It may not look like a high tech device, but it is equipped with an accelerometer (which functions in a way that is similar to a pedometer, in terms of tracking) as well as with a Bluetooth module. That way, a man will be able to wirelessly transmit various statistics to the companion mobile app on his smartphone.
There are a number of different types of information that can be tracked with this wearable technology.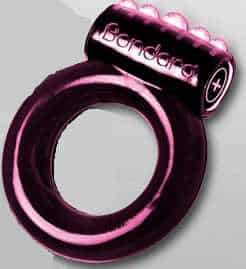 The SexFit will tell a man everything from his rate of movement to the number of calories burned while he is with his partner. As if this weren't enough, there are also features within the mobile application that allow the wearer to share (shock) friends and family members over social media.
The device, itself, also features certain physical features such as programmable vibrations at various intervals in order to either enhance the performance or experience (or both). The device also acts as a rather unique type of guide, as it features five LED lights that will light up as a steady rhythm is established. Whether or not wearers would find that particular feature useful, erotic, or just plain strange has yet to be seen.
While the wearable technology project is making headlines due to its unique nature, it has yet to be seen whether Bondara will follow through with the development of the device, or whether it is more a marketing effort to draw attention to itself, using the trend toward wearables as a convenient – and amusing – vehicle.