Some are starting to ask whether or not the market is going to die off before it really took hold.
Regardless of the dramatic hype that has been generated for products from Google, Apple, and Samsung, there is a growing number of analysts that are starting to say that wearable technology – ranging from smartwatches to augmented reality glasses and fitness bands – may never see the types of sales figures that have been achieved by smartphones or even tablets.
The reason, according to some analysts, is that these mobile devices simply don't have adequately mainstream appeal.
According to Internet Data Corporation (IDC) wearable technology analyst, Jonathan Gaw, "If all you're doing is saving me the trouble of getting my phone out, that's not going to be enough." That said, as it starts to look as though cell phone sales are starting to slow and the pressure increases for these companies to come up with the next most popular mobile devices, tech companies are all leaping onto the bandwagon for wearables.
It is expected that new wearable technology from Google, Apple, and Samsung will be launched within the next year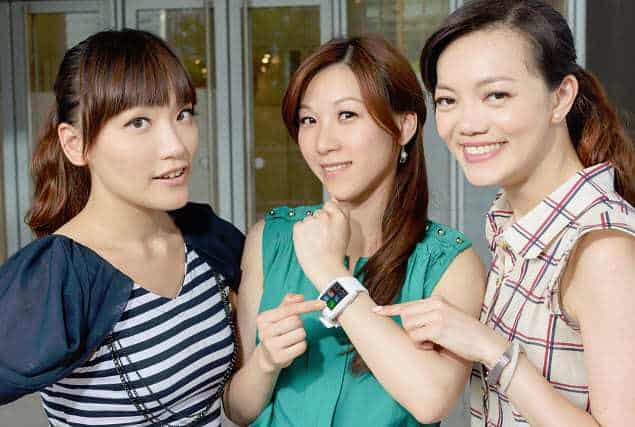 According to Harry Wang, an analyst at Parks Associates, the sales of smartwatches will likely hit their uppermost point around 2018 when there will likely be about 120 million shipped. Though this is a considerable figure, it is nowhere near those produced by smartphones and tablets at their best. Last year, there were over 1 billion smartphones shipped, and over 195 million tablet computers.
Analysts are now saying that it will be the devices focused on health and fitness that are likely to become the most popular. Daniel Matte, a researcher from Canalys, explained that "Wearables are primarily about health and fitness, tracking activity and making use of it."
Still, considering the current trend to begin fitness programs and then let them fizzle out, throughout most of the western world, including the United States, it is quite likely that those wearable technology devices won't be enough to rescue the sector, either, despite the fact that they will be the most popular. The problem with them is that they fall into a category of devices that stop being used. According to an Endeavour Partners study in the U.S., nearly one in three owners of fitness trackers cease to use them after six months.