The medical gadget developed in Israel triggers Conditioned Pain Modulation in the central nervous system.
A new wearable device developed in Israel has been shown to be highly effective for the significant reduction of pain and other debilitating chronic migraine symptoms after two hours of use.
The results of the study into the effectiveness of this gadget were published in the Pain Reports journal.
The Nerivio device by Theranica underwent a prospective, multi-center, open-lab trial. That research, which was published in the peer-reviewed Pain Reports journal, showed that the wearable device could treat patients with chronic migraines. It used remote electronic neuromodulation (REN) as its treatment mechanism.
Nerivio is Food and Drug Administration (FDA) approved for use in the acute treatment of both chronic and episodic migraines in adolescent and adult patients. It is a drug-free treatment method that allows the patient to wear a gadget on the upper forearm. That gadget is controlled via smartphone app and sends non-painful electrical waveforms to nerve fibers under the site where it's worn. This triggers Conditioned Pain Modulation (CPM) in the central nervous system, activating the natural endogenous analgesic mechanism of the body.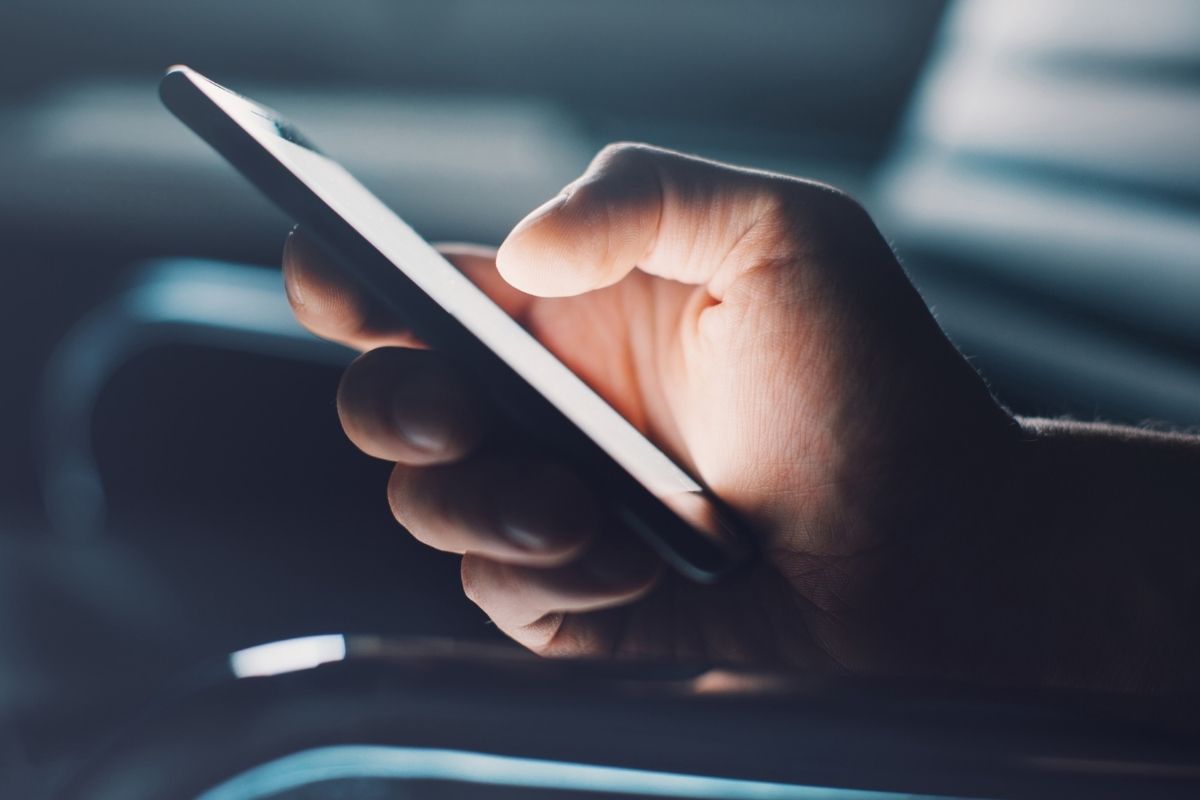 The wearable device lets the patient use their smartphone to set their own treatment intensity.
Endogenous pain modulation has to do with actions taking place within the central nervous system that can be triggered for pain reduction. CPM allows the pain in one part of the body to relieve the pain occurring in another region of the body. With Nerivio, the gadget can trigger that system using non-painful stimulation instead, said Dr. Liron Rabany, the chief scientist at Theranica, one of the study's co-authors.
Patients use an app on their smartphones to control the Nerivio gadget. This makes it possible for the individual to set the intensity of his or her own treatment. Furthermore, the app provides features such as a migraine diary, making it possible to keep track of the pain so that it can be shared with healthcare teams.
The wearable device was tested with 99 chronic migraine patients in the study. It was found that almost 60 percent of the patients who completed the entire research period felt pain relief inside two hours of using the gadget. Furthermore, 65 percent of those patients continued to experience that pain relief for another 24 hours following the treatment. Over 20 percent were entirely pain free without any headache after 2 hours of treatment. Additionally, other symptoms of migraine such as light sensitivity, sound sensitivity and nausea were all improved after 2 hours.