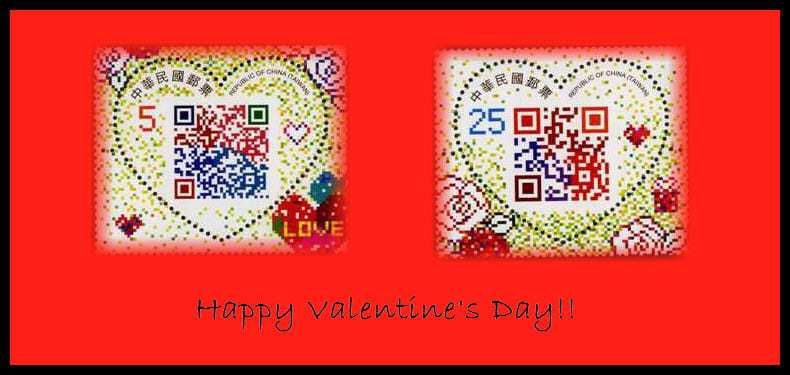 With Valentine's Day just around the corner, many people are looking for fun ways to surprise their loved ones. Chunghwa Post of Taiwan is joining by releasing their newest stamps next week. This is the second time Chungwha Post has used Valentine's Day as inspiration for their designs and they are hoping to draw the interest of the younger generation as the stamps will feature QR codes.
The code was designed with the concept of the "secret code of true love" in mind. The stamps themselves will feature a stylized heart pattern with a QR code in the center. The codes will have different content based on what kind of stamp is purchased. Some will have special messaged, others will have images, while others can be customized to include short videos to loved ones.
When scanning a code that has a message, a text will appear on the user's smart phone, displaying that message. Images of flowers and hearts are also available.
Depending on the success of this venture, the government may opt to use QR codes in future projects to attract a younger crowd. With smart phone usage estimated to raise by 700% this year, taking advantage of QR codes and their ability to dynamically engage the public may be a good idea.
The stamps will be available for purchase on Thursday, February 3, 2011. The content associated with each stamp will be determined by its price.