The largest retailer in the world is expanding its mobile payments system into more states and locations.
The biggest retailer on the planet has already launched its Walmart Pay mobile payments system but now the company is starting to roll it out in an increasingly large number of different locations, the latest of which have included the stores in Arkansas and Texas.
With every new store location, the retailer makes itself larger mobile wallet competition for other large players.
The goal of Walmart Pay currently appears to be to compete with Google, Apple and Samsung by providing consumers with a more convenient mobile wallet option than what those rivals have to offer. This particular mobile payments app has now launched at approximately 600 stores across Arkansas and Texas.
The Walmart Pay app is set to have rolled out across the entire country by the end of next month.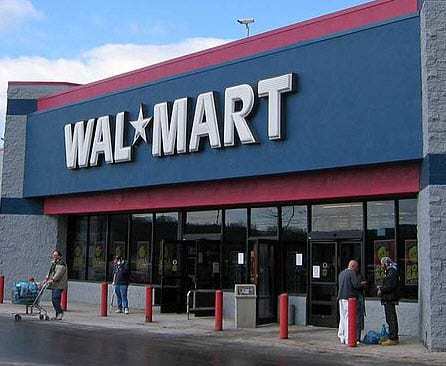 Before Texas and Arkansas were able to get their hands on the mobile wallet app, consumers in Missouri, Oklahoma and Kansas were already shopping at their favorite retailer with their smartphones instead of their credit cards.
The mobile payments app will support all major bank cards as well as the company's own gift cards. The wallet function is built right into the store's main mobile app for both Android and iOS. It is used at the checkout counter by selecting that option within the app and then scanning the QR code that is displayed in order to connect to the service. That scan finalizes the transaction and a receipt is automatically sent to the application.
Despite the fact that it is clear that this mobile payments app is comparable to the offerings of its rivals, the retailer insists that the purpose of this feature is not a matter of competing with the major tech companies that are already offering mobile wallets. Instead, it says that it wants to draw more shoppers to the store locations and enhance the checkout process experience.
That said, there has been skepticism voiced about the need for the former of those explanations, it is true that Walmart Pay does have the potential to help consumers to speed through the checkout process which could potentially help to move the lines along much more quickly.