Direct home service customers can pay their bills with their smartphones through their TV screens or online.
Tata Sky has partnered with the largest credit card company in the world to offer mobile payments via Visa QR codes. This allows the company's subscribers to top up their accounts through the use of their smartphones.
The QR code payment solution is entirely powered by mVisa and is meant to provide convenient and secure transactions.
Subscribers to Tata Sky services are able to recharge their accounts through simple scans of Visa QR codes. This is accomplished by way of their smartphones directly from their television screens. Also available are m-payments online at the official website. The goal is to make it far easier for customers to be able to top up their accounts. Moreover, this provides an opportunity for entirely digital and paperless transactions. Furthermore, this can make it far more convenient to pay the bill and make sure the service is not interrupted due to a forgotten payment.
The Visa QR codes also allow subscribers to be able to use virtually any kind of smartphone to pay.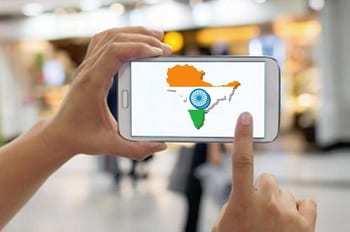 A growing number of payment companies and mobile apps have been using quick response codes as a secure way to verify, complete and/or authenticate payments. Moreover, this can be used in store at a checkout counter. It can also be added to a digital or paper bill for a utility or other recurring service.
Due to the fact that these barcodes are easy and cost effective for both generation and use, they have been rising in their popularity. This is true among both businesses and consumers. Many mobile payments and mobile wallets that previously depended exclusively on contactless near field communication (NFC technology). Now, several have frequently incorporated a secondary QR code scanning option. This was done in order to expand usability beyond the smaller percentage of NFC enabled smartphones.
According to Visa group country manager for India and South Asia, T.R. Ramachandran: "mVisa enables secure, digital commerce through the mobile phone, which today has become the single point of access to technology for consumers. The mVisa solution for Tata Sky subscribers will cater to a large user base across India."
India is currently the first global marketplace in which mVisa mobile payments have been introduced. These new Visa QR codes present a unique type of payment method within the country, for the moment.