A recent review of VR studies shows that the technology offers substantial painkilling benefits.
A recent meta analysis of studies examining virtual reality for pain has shown that VR can be helpful in painkilling. This was the case in 12 of the 18 studies that were examined in the analysis.
The review focused on VR technology when used in inpatient settings for help in acute pain relief.
The review of studies determined that virtual reality for pain that was acute and in which the treatment was combined with late sedation was meaningfully helpful. The review was conducted according to PRISMA (Preferred Reporting Items for Systematic Reviews and Meta-Analyses) guidelines on Ovid Medline, PubMed, EMBASE, and Cochrane Database of Systematic reviews.
Researchers connected the terms related to the technology in studies up to and including January 2019 in order to find articles that were focused on acute pain management within a clinical setting. Articles considered excluded included case series, reviews, and case reports. Primary outcome measures included degree of anxiolysis, degree of analgesia, the impact of VR on physiological parameters, impact of VR on side effects, VR content type and the type of equipment applied.
There were 18 studies about virtual reality for pain that were accepted about 1923 articles found.
Of the 18 studies considered acceptable for analysis, 22 percent measured reduction in pain as a result of hydrotherapy for burns or wounds, or from dressing changes. Thirty-nine percent measured pain from injections, venipuncture or port access. Another 39 percent examined pain outcomes among patients with acute conditions or who have undergone invasive procedures.
The analysis determined that VR led to significant pain reductions in the participants in 12 out of the 18 studies. The study authors found that in the use of head-mounted display VR, half of the participants interacted with the virtuality environment and the other half passively observed the environment.
The authors stated that virtuality for pain that involved active interaction with the environment was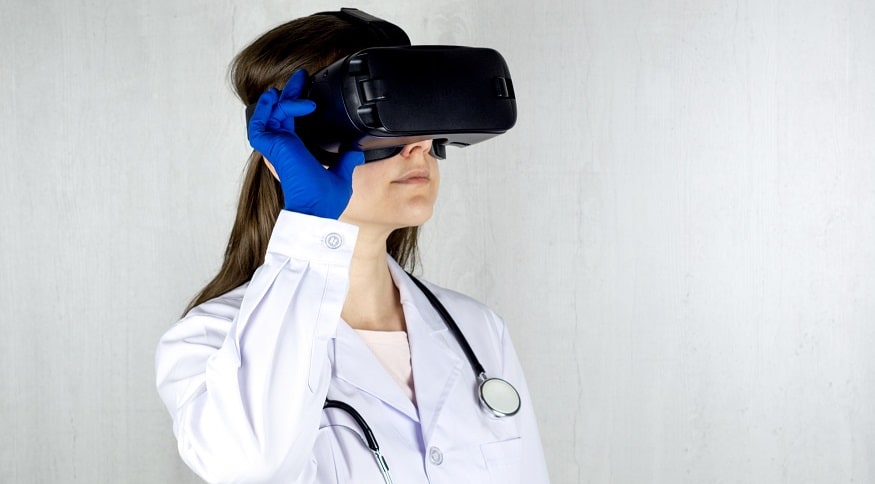 slightly more favorable than the passive VR experience. Moreover, they found that the patient experience improved through its use when they were undergoing their procedures.