A man has now been charged nearly $1,200 for the in flight WiFi he used flying from London to Singapore.
While in flight WiFi service may sound like an exciting new option for keeping connected and entertained throughout a long flight, using this mobile technology doesn't come for free – nor is it cheap.
The CEO of Trend Hunter received a massive $1,171 bill for having in air internet services from an airline.
The chief exec, Jeremy Gutsche, of the popular trend website was flying from London to Singapore and bought a 30 MB package for in air WiFi, for which he expected to pay $28.99 from the airline's internet provider, OnAir. Once he had landed, however, he discovered that he had been slammed with overage charges of an additional $1,142.47. The basic use of his mobile technology managed to rapidly rack up a bill that was nearly forty times what he expected to pay.
The use of WiFi for mobile technology while in flight clearly still has a number of kinks to work out.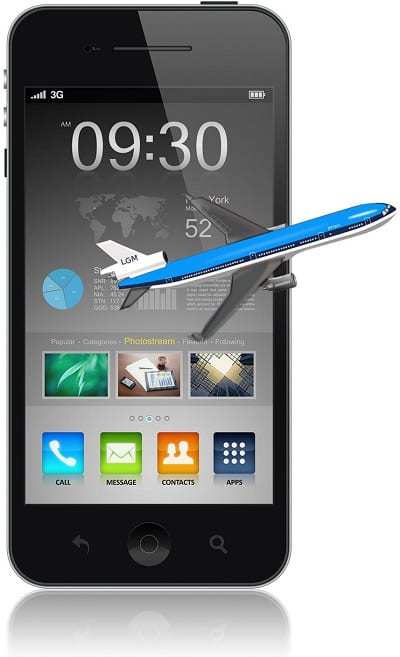 Throughout the flight, Gutsche had uploaded a PowerPoint presentation of 4 MB onto his computer. There were also a recorded 155 page views, most of which were his email. This, according to a post that the CEO made on Trend Hunter. He explained that the PowerPoint upload, alone, likely cost about $100. Moreover, the email that Gutsche sent to his team, cautioning him that the upload was going rather slowly likely added another $10 to the bill.
Gutsche contacted Singapore Airlines about the bill that he had received, and that airline did contact OnAir on his behalf. However, OnAir insisted that he would need to pay the full amount of the bill.
According to the Wall Street Journal, OnAir told them that they were transparent about their service terms and that there is a graph that is always available to passengers so that they can see exactly how much of their data plan has already been consumed. Moreover, the company also said that they provide these mobile technology users with the option to set an upper price limit before they connect, and they are able to disconnect whenever they want to.