QR Code Press » Featured News, Mobile Commerce, Mobile Marketing » Unsolicited SMS spam causing frustrations among mobile users
June 30th, 2011 | Add a Comment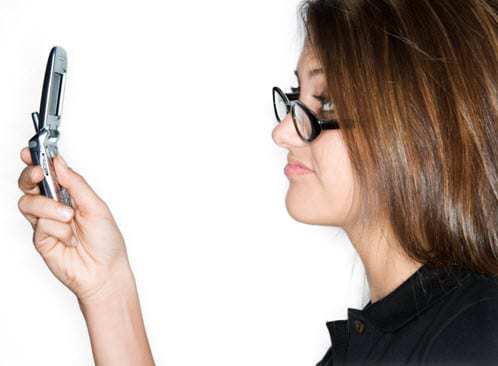 Direct Marketing Association has released the results of a survey that showed that 43 percent of their participants had received "unsolicited SMS spam promoting accident claims or mis-selling financial services."
Unfortunately, just as has been the case with spam in our hotmail inboxes, SMS spammers have rapidly adopted this new marketing tactic to such an extent that this form of advertising platform's future growth has now become threatened.
According to Mike Lordan, the chief of operations at DMA, mobile phone users are being continually inundated by spam and they are becoming frustrated with it. For this reason, it is causing significant harm to those who would use mobile marketing legitimately. He added that if spam is permitted to continue as it has been, without any checks or filters, "then consumers will naturally become hostile to all mobile marketing messages."
This opinion mirrors that expressed by the Tatango founder and CEO, Derek Johnson, who had made comparable statements about SMS spam and the future of mobile marketing. In an interview, he claimed that this practice would lead to the end of SMS marketing as it is recognized today.
What's more, unlike with email spam, where a junkbox exists and many filters are put into place to ensure that we never even see most of the spam that is sent to our addresses, mobile device users don't know how to go about managing this issue.
Within the survey, 46 percent of the participants didn't know to whom to address their complaints, while another 17 percent stated that they would make their complaints to their mobile network provider.

Filed under: Featured News, Mobile Commerce, Mobile Marketing · Tags: Direct Marketing Association, Direct Marketing Association Report, DMA, mobile marketing legitimately, mobile marketing messages, new marketing tactic, sms bad marketing, sms marketing, sms marketing article, sms marketing spam, SMS spam, SMS spam promoting, SMS spammers, the dos and donts of mobile marketing, unsolicited, unsolicited SMS spam
About QR Code Press and MCommerce Press
We highlight the latest in the world of Mobile Commerce news so you can keep updated with the coolest technology available! Join us and explore the changes in how the world does business with new technology like Near Field Communications that enable mobile payments, Augmented Reality Apps, QR Code marketing techniques and Social Media marketing tactics. Learn from others how you can take your mobile marketing campaign to the next level by implementing successful mobile strategies. Enjoy and thanks for stopping by!