Three companies are investigating the potential safety benefits of new a wearable device at construction sites.
Travelers Companies, Inc. announced a partnership with Gilbane and Triax Technologies to study the potential safety benefits a special IoT wearable device can provide construction site workers. Travelers Companies is an insurance firm, Gilbane is one of the country's largest contractors, and Triax Technologies is a leader in Internet of Things (IoT) construction technology.
Construction workers are at a huge risk of work-related industries.
Finding new ways to manage these risks and keep workers safe is a top priority for Travelers, said Rick Keegan, who is the company's President of Construction.
The collaboration project involves collecting data from Triax's Spot-r IoT wearable devices. According to an official Travelers press release, this includes devices that will be used at a New York City construction site over 20 months. The more than 130 employees assigned to the job at the 60,000-squre-foot, six-floor Gilbane site, will use the Spot-r Clip.
This wearable is an unobtrusive device that the workers can attach to their waist belts. The device allows for faster response times to possible injuries. It achieves this by automatically detecting worker falls. It also provides supervisors with the real-time notification of workers location as well as other safety incident data.
The IoT wearable device gives users the ability to easily report hazards or incidents.
Furthermore, on-site machinery will also reportedly be equipped with Spot-r EquipTag. This monitors equipment location and usage. Additionally, managers will have the ability to trigger high-decibel and extremely visible emergency alarms to workers through a dashboard, thanks to the sites also having a Spot-r EvacTags.
"Safety is one of the key statistics the construction industry measures, yet there hasn't been an easy way to quantify safety behaviors on-site, until now," stated Pete Schermerhorn, President and Chief Executive Officer at Triax Technologies, in the PR.
"With real-time data and notifications, and visibility into what is actually happening on the site, wearable technology has the potential to transform safety and risk management practices in one of the most dangerous professions."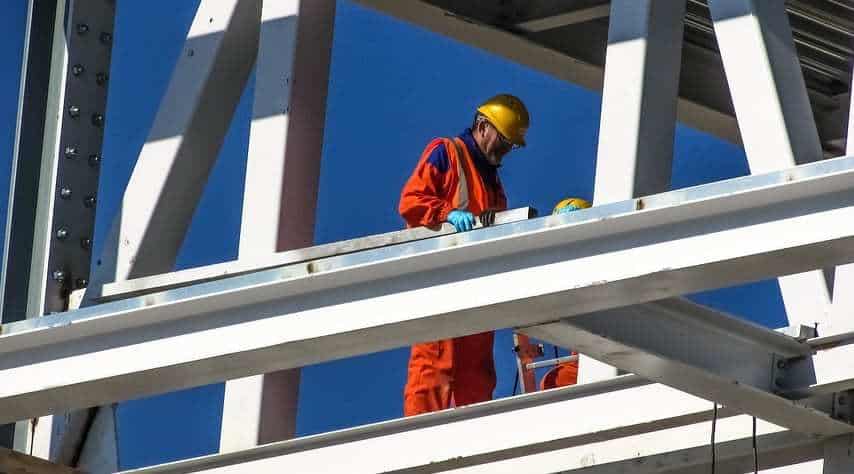 For years, Travelers has been committed to finding innovative ways to help contractors manage the safety risks faced by their employees. The company's collaboration with Gilbane and Triax Technologies to test the safety benefits of the IoT wearable device is the latest example of these efforts.