QR Code Press » Featured News, International, Mobile Commerce, Mobile Marketing » UK charity provides young people in crisis with support through SMS
August 24th, 2011 | Add a Comment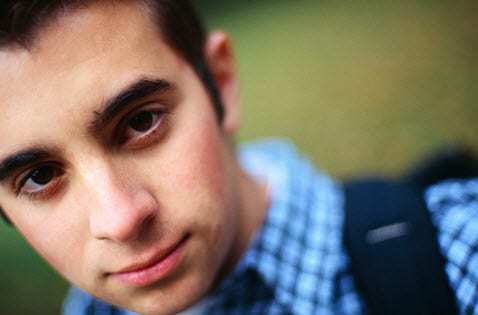 SAFE@LAST, a charity that provides young people in crisis with support when they are considering running away, has partnered with Txtlocal, a top UK communications and mobile marketing company to provide additional services using SMS.
SAFE@LAST offers a number of services that range from crisis intervention to prevention. They required a new method that would allow at-risk young people to access their services easily and inexpensively, and SMS was the clear choice.
Young people can now use the award winning Txtlocal control panel to send text messages to the SAFE@LAST helpline, which allows the charity to respond to thousands of people via text message in a mere matter of minutes.
The charity is using a short code number and keyword combination to allow users to make that first contact. The initial text can be sent to 60777 with the word SAFE. The charity then sends a rapid reply so that a text conversation can be held, and additional recommendations and guidance can be offered.
SAFE@LAST's Clare Sherratt explained that text messages are a common method for young people to use to communicate comfortably. This has meant that the new SMS program has allowed for a "huge amount of success" among young people who have chosen to contact them using that method. For some of the program's users, it has helped to minimize the risk of running away and can have a significant positive result in their lives.
Txtlocal services have been available to SAFE@LAST service users over the last few years, and the charity has been exceptionally pleased with the results that it has generated, as well as the continual flow of positive feedback from the users themselves.
Filed under: Featured News, International, Mobile Commerce, Mobile Marketing · Tags: crisis intervention, email to sms, mobile marketing, mobile marketing company, mobile sms marketing, mobile text marketing, provider sms, SAFE@LAST, short code number, sms application, sms marketing, sms marketing campaign, sms marketing campaigns, sms marketing companies, sms marketing company, sms marketing platform, sms marketing service, sms marketing services, sms marketing software, sms marketing solution, sms marketing solutions, sms marketing strategy, sms marketing tools, sms mobile, sms mobile marketing, sms service provider, sms short code, sms text marketing, text marketing, text message marketing, text messaging marketing, text sms marketing, Txtlocal, UK communications, ulk sms marketing, what is sms marketing
Pages
About QR Code Press and MCommerce Press
We highlight the latest in the world of Mobile Commerce news so you can keep updated with the coolest technology available! Join us and explore the changes in how the world does business with new technology like Near Field Communications that enable mobile payments, Augmented Reality Apps, QR Code marketing techniques and Social Media marketing tactics. Learn from others how you can take your mobile marketing campaign to the next level by implementing successful mobile strategies. Enjoy and thanks for stopping by!