QR Code Press » Featured News, Mobile Commerce, Mobile Marketing, QR Codes, United States » U.S. Army launched QR code initiative to connect with the people
August 16th, 2011 | Add a Comment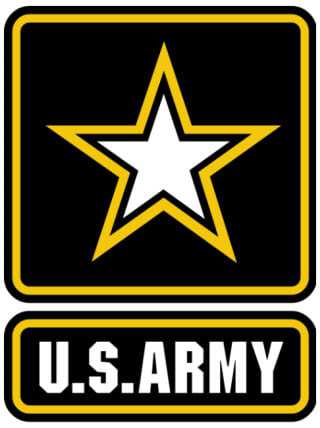 The context in which QR codes can be used is expansive. Though the codes were originally developed by Denso Wave to track inventory for Toyota, use of the codes has branched out into the marketing industry to great success. The codes became popular in Japan and can be found nearly everywhere in big cities like Tokyo, but their influence spread quickly to the U.S. Now, the codes have become a staple in marketing, especially among marketers keen on grabbing the interest of smart phone users. The appeal of QR codes is broadening now, surpassing the boundaries of the marketing world.
The U.S. Army has begun using QR codes to promote their presence on various social media websites. More governmental organizations have been showing an interest in QR codes, partly due to the prevalence of smart phones and other mobile devices. The codes present a way to distribute information at a much quicker rate than ever before. With a quick scan, the codes take mobile users to YouTube videos and Facebook pages dedicated to the Army and their various aspects.
The codes are, thus far, only appearing on a limited number of printed recruiting materials, but there may be plans to expand this use in the future, depending on how well the codes perform overall. The Army has always been keen to stay on the absolute cutting edge of technology. In a world growing more dependent on mobile technology, there is scarcely a better way to reach the public than through QR codes.

Filed under: Featured News, Mobile Commerce, Mobile Marketing, QR Codes, United States · Tags: android qr codes, cool qr codes, creating qr codes, generate qr code, google qr code, google qr code generator, how to use qr code, online qr code reader, promote social media websites, qr barcode, qr barcode generator, qr code, qr code android, qr code app, qr code applications, qr code business card, qr code business card generator, qr code creator, qr code decoder, qr code generation, qr code generator, qr code linked to YouTube videos, qr code reader, qr code readers, qr code scanner, qr code scanners, qr code software, qr code stickers, qr code tracking, qr code vcard, qr codes, qr codes advertising, qr codes android, qr codes generator, qr decoder, qr reader, qr scanner, recruiting materials, scan qr code, us army, us army qr code campaign, what are qr codes, what is a qr code
Pages
About QR Code Press and MCommerce Press
We highlight the latest in the world of Mobile Commerce news so you can keep updated with the coolest technology available! Join us and explore the changes in how the world does business with new technology like Near Field Communications that enable mobile payments, Augmented Reality Apps, QR Code marketing techniques and Social Media marketing tactics. Learn from others how you can take your mobile marketing campaign to the next level by implementing successful mobile strategies. Enjoy and thanks for stopping by!