The company is making an effort to try to make it easy to spot fake spare parts that look like its own.
As a part of a broad strategy to combat fake spare parts, TVS Motors is using QR code stamps on its own products. Fakes have become increasingly commonplace within its market, to the point that is beginning to cut into their sales.
The quick response codes are meant to help to identify legitimate parts and authenticate them easily.
Some of the TVS Motors products such as the Cam Chain or the Break Shoe now come with QR code stamp that the buyer can scan using a smartphone and any free barcode scanner app. When a potential buyer scans the QR codes, their device is automatically redirected to an official page providing the product's make, its year of manufacture, its price and other helpful details. As this initiative rolls out, TVS Motors will start with 4,000 different brand touch points.
The brand has also taken on other sizeable efforts as a part of the initiative, such as having conducted raids in 55 different locations in cities such as Hyderabad, Bengaluru, Kolkata, Delhi and Coimbatore. This, according to K. Venkateshwaralu, senior vice president of the TVS Motor Company's parts business.
The QR code stamps are, therefore, one component of a widespread effort to get counterfeit parts under control.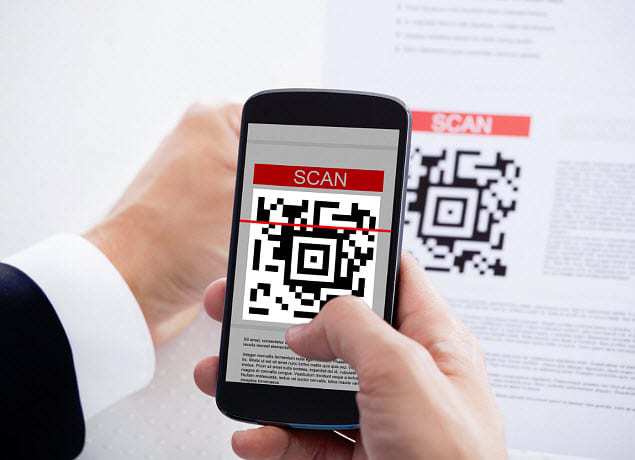 "Around ₹20 lakh worth fake parts were recovered from in and around Bengaluru alone," explained Venkateshwaralu.
Another of the large components of this initiative, beyond the raids and QR code scans, are awareness programs. The goal is to ensure that manufacturer, wholesalers and retailers alike are aware of the counterfeit product problem and that they know how to go about verifying that the items they are seeking to purchase are legitimate from TVS Motor.
Among the products the brand confiscated in the raids include: sealing machines, printers, packaging materials and even counterfeit labels. The hope is that as awareness of new efforts such as the QR code stamps grows, there will be a far smaller market for the counterfeit parts as it will be more difficult to fool the buyers.