QR Code Press » Entertainment Industry, Fashion/Art, Social Media Marketing, United States » Top Twitter celebs featured for "BIG HEAD" award
January 31st, 2011 | Add a Comment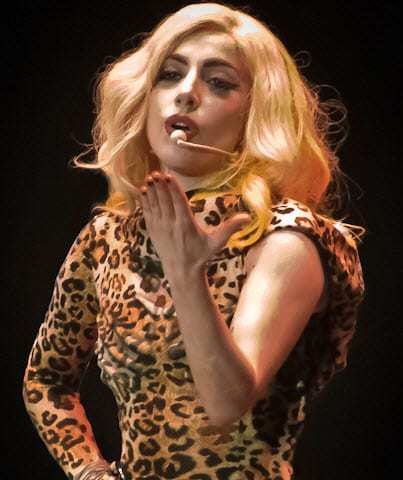 With QR codes showing no signs of slowing in terms of popularity, JumpScan, an all-in-one QR code generator, has launched a new project to demonstrate the capabilities of QR codes by taking advantage of celebrities. Dubbed "The Big Head Project", the aim is to pit celebrities against one another in a sort of contest. Smart phone users can visit the site and scan a QR code that is attributed to their favorite celeb and vote for them.
Mike McKearin, co-founder of JumpScan, wants to bridge the gap between the online and offline worlds. With QR codes being used for just about everything, finding an innovative twist in application is becoming ever more important to stay ahead of the game.
JumpScan has seen a tremendous interest from brands looking to implement codes in their marketing campaigns. With more codes showing up in retail environments, consumers are becoming more familiar with them and the process of scanning is becoming more intuitive.
With smart phone usage on the rise, making the push for QR to go mainstream and applying the codes to social networking may not be far behind. Implementing the code is simple and the code itself can often be generated for free. Linking the code to a website is also a simple process done when generating the code itself. The only complications that arise come in programming the website attached to the code.
A number of top Twitter celebrities are participating in JumpScan's contest, including Lady GaGa, Oprah, Ellen DeGeneres, Katy Perry and Ashton Kutcher. The results of the contest will be announced early February along with an award for the winning celeb.
Filed under: Entertainment Industry, Fashion/Art, Social Media Marketing, United States · Tags: Big Head, facebook, iphone, Jumpscan, Lady Gaga, qr code, qr code contests, qr code generator, qr code scanner, scan qr code, social media, twitter, Twitter qr codes
About QR Code Press and MCommerce Press
We highlight the latest in the world of Mobile Commerce news so you can keep updated with the coolest technology available! Join us and explore the changes in how the world does business with new technology like Near Field Communications that enable mobile payments, Augmented Reality Apps, QR Code marketing techniques and Social Media marketing tactics. Learn from others how you can take your mobile marketing campaign to the next level by implementing successful mobile strategies. Enjoy and thanks for stopping by!