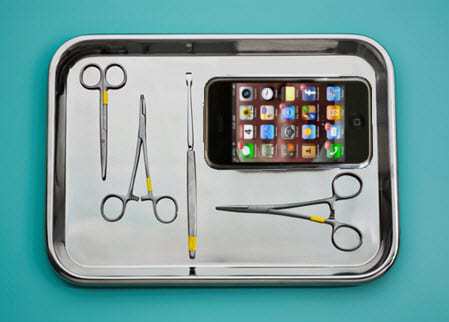 Health insurers have taken a technological leap forward by introducing new wellness and diagnostic apps that their policyholders can use with their mobile devices.
The largest American health coverage plans are now offering mobile websites and other capabilities for these devices that allow their customers to obtain the information they need, such as the contact information of a physician, their member card information, or a billing address. Furthermore, there will also soon be apps available that will have a more direct connection to the health of the patient.
The hope is to offer an app that will let the policyholder take appropriate action to stay healthy, diagnose a health condition, and even improve the communication between the patient and his or her doctor.
According to Aetna's vice president for consumer marketing and product, Meg McCabe, "We're absolutely going beyond the basic." She went on to state that "The goal is to engage people in health and wellness."
Major investments into the mobile health movement have been announced by WellPoint, UnitedHealth Group, and Aetna, each of whom have announced their own pilot projects.
They have also all stated that it is not at all their intention to attempt to use their apps to replace physicians. Instead, they've each claimed that what they are hoping to accomplish is to help their policyholders to determine whether or not they should seek the care of a doctor, and then help them to connect with that medical professional through the use of their mobile devices.
For more on insurance news and technology.