There are lots of smart phones with powerful cameras and this article describes some of the best smart phones which can help you click the perfect shot.
When you wish to purchase a camera smart phone online, you can always use Jessops free vouchers to buy such gadgets at cheaper prices. You will get extended warranty and discount prices when you use the Jessops vouchers to purchase smart phones and other electronic gadgets.
Nokia N8

Nokia N8 is one of the best smart phones with excellent 12 Megapixel camera with Autofocus lens from Carl Zeiss and also has Xenon flash which gives you clear pictures even during night time. The camera has 1/1.83 inch image sensor which enables the phone to produce crisp and clear images. It is definitely one of the best camera phones for perfect shout that you can buy using Jessops vouchers. You can record 720p videos at 25 frames per second using the Nokia N8 camera and it is one of the best camera phones available in India which can be purchased using free vouchers from Jessops at discount prices.
HTC One X                                                          
Another popular smart phone with excellent camera is HTC OneX which has rear camera of 8 Megapixel. The camera is packed with dedicated image processor that helps in image capture at fast speed. You can also capture pictures at four frames per second in continuous mode of shooting. The smart phone also has an aperture of f2.0 which can help in taking perfect shots even under dim light conditions. You can record high definition videos at 1080p and 30 frames per second using the camera's video mode. There is also 1.3 MP front-facing Camera suitable for video calls. The advantage of the camera is that you can capture snap shots simultaneously when recording videos which are one of the best features of this phone. The camera is available at discount prices and can be purchased using Jessops vouchers.
Sony Xperia S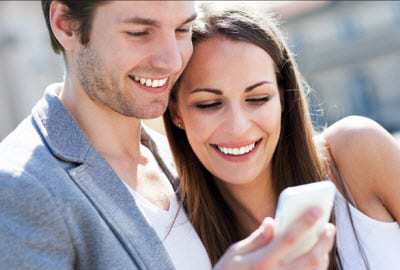 Sony is always reputed for its excellent camera smart phones and Sony Xperia S is one such smart phone that features an amazing 12.1 Megapixel Camera with f2.4 aperture which helps in taking some detailed and nice shots. The smart phone comes with Exmor sensor with which the image quality taken is excellent. The smart phone includes a dedicated camera key which can be used to turn on the camera and opens up the camera App automatically though the phone is locked. The camera sensor is very fast and you won't find lags during burst mode or focusing a distant object. The rear camera also provides High definition video recording support at 1080 pixels. The 1.3 MP front-facing camera is suitable for video calls and can also record videos at 720p.
Samsung Galaxy S III
Samsung smart phones are always known for their excellent cameras and picture clarity and Galaxy S III is no different which comes packed with 8 Megapixel rear camera with autofocus and LED flash. The camera can capture twenty shots in burst done and in one click six shots per second. There is also HDR mode in this camera that can help in taking multiple shots with different exposure values that will be later grouped to single image. This feature is especially useful in which two portions of the photo frame contain different lighting conditions. There is also front-facing camera with 1.9 Megapixel resolutions that is suitable for video calls and chatting. The phone has powerful processor and there is no lag in capturing shots or video recording using the camera. The tap-to-focus is very useful to capture pictures while taking videos and since the camera has wide aperture of f/2.6, it will produce very crisp and clear images.
Nokia PureView 808
The Nokia 808 PureView is most the game changer in smart phone with most powerful 41-megapixel sensor and can take pictures of resolution 38 or 34 megapixel which are of size more than 9 MB. You can choose between different aspect ratio such as 16:9 or 4:3. The camera has Carl Zeiss lens which is the best quality and Nokia has spent 5 years of research to develop such a technology and very advanced camera. You can take zoomed images instantly by sliding your fingers along with frame of element that you wish to focus. You can also capture 1080 pixel Full HD videos at 30 frames per second. People who want to use this smart phone for professional photography can purchase the optional tripod mount adapter from Nokia. One little drawback with this smart phone is that it does not have burst mode option and you can't capture snapshots in sequence. In order to save money while purchasing this amazing smart phone, you can use the discount vouchers and coupon codes from Jessops.
Nokia Lumia 1020:
Nokia Lumia 1020 is another model from the Finnish manufacturer which can help in capturing high quality pictures with fine details and adds certain amazing controls and effects to the shot pictures. The phone has 41 megapixel Camera similar to Purview 808 and is packed with Carl Zeiss lens which guarantees pictures with excellent clarity. The features of the camera are similar to Purview 808 and it can be suitable for HD video recording and capturing high resolution pictures.
iPhone 5S:
iPhone 5S comes with an excellent 8 Mega pixel camera, finger-print sensor, motion tracking chip, next generator processor and other powerful features. There is also AirDrop file transfer option and control center similar to Android. The camera has powerful sensor and f/2.2 wide aperture that promises good quality pictures. The exposure is good even under dim light conditions and hence picture quality is sharper.
Samsung Galaxy S4:
Galaxy S4 is recent model from the Korean manufacturer which features certain excellent features including powerful 13 megapixel camera along with LED flash. The camera has very powerful sensors and you can record high definition videos at 1080p. There is burst mode which allows you to take 8 snap shots in sequence. There is also 2 MP front-facing camera suitable for video calls. The S Voice App is another cool feature in this phone which allows you to control the phone using voice.
Nokia Lumia 925:
Nokia Lumia 925 has slim and sleek aluminum body and comes with 8.7 Megapixel rear camera and LED flash. The camera has features such as 4x digital zoom, autofocus, backside-illuminated image sensor etc. Since it has Carl Zeiss lens, image quality is always better compared to other cameras in the market. It also allows users to take burst mode and panorama shots with ease.
LG G2 Smart phone:
LG recently launched the G2 smart phone with 13 Megapixel rear camera which has features such as LED flash, autofocus, optical image stabilization and other cool features. It allows HD video recording at 1080 pixel and 60 frames per second and has HDR feature. There is also face detection, image recording, geo-tagging and other cool features. It also has 2.1 MP front-facing camera for video calls.
All the smart phones mentioned above are excellent choices for taking pictures under low light conditions and promise great clarity. Whenever you wish to purchase a camera smart phone at discounted price, use the Jessops free vouchers and coupon codes to avail excellent offers.