QR Code Press » Featured News, Mobile Commerce, QR Codes » TheQRust – Tag it – Scan it – Rate it!
March 25th, 2013 | Add a Comment
Feature Article: theQRust – Tag it – Scan it – Rate it!
PRESS RELEASE: theQRust is a unique reviewing platform which addresses the problem of false reviews and empowers business and product owners with instant, useable customer feedback and long-term performance data. Created by theQRust team in South Africa, theQRust.com will be of use to any business, product or event which relies on customer feedback.
Features
• Currently uses QRust Tags with embedded QR codes to ensure reviews are from genuine customers.• Provides a quick and easy way for customers to rate any product, service or business from their smartphone without login or registration.
• Provides product and business owners with analytical tools to track long-term performance and link real-world events to customer feedback.
• Multiple Extra RateIt Tags can be printed for specific elements or variations of one product or business, providing in-depth analysis of global opinion.
• Offers unique marketing tools by giving potential customers an instant view of your product's latest feedback and special offers.
• Gives product owners the opportunity to interact with their customers immediately after leaving a review, face-to-face.
• Allows collection, sorting based on feedback and use of customers' contact details for longerterm, targeted customer communication.
• Incentivises the review process to encourage (or require) customers to give contact details.
• Integrates with existing social media platforms.
• Includes a 'Linked Users' system which provides for more complex company structures where multiple managers can view one product's data.
Registration as a user on theQRust is free. Each user may create two free "Basic" products and unlimited "Pro" products. Basic products do not have access to all our features, and can receive a limited number of reviews per month. Pro products cost $10 (USD) per month and Extra RateIt Tags – for sub-elements of your product or service – cost $1 (USD) per Tag, per month. Payment periods are 30 days or 365 days from the date of purchase.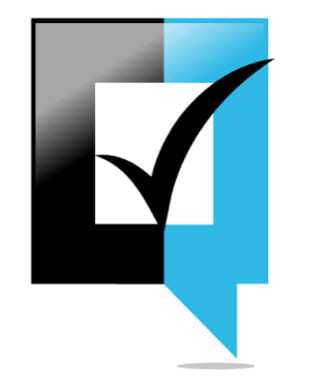 About Us
theQRust was created by George Irwin, a Scot living in South Africa, who has experience in the hospitality industry and with the problems of false, erroneous and damaging reviews permitted by existing online rating systems.
Website: https://www.theqrust.com
Filed under: Featured News, Mobile Commerce, QR Codes · Tags: analytical tools, analytics, analytics sytems for qr codes, business rating service, commercial qr code, embedded QR codes, mcommere, mobile analytics, mobile commerce, mobile marketing, mobile rating service, mobile tags, qr code, qr code analytics, qr code marketing, qr code rating service, qr code tag, qr codes, QRust Tags, rate your company, rating service, scan qr code, service ratinng companies, smartphone, social media platforms, theqrust, theqrust.com
Pages
About QR Code Press and MCommerce Press
We highlight the latest in the world of Mobile Commerce news so you can keep updated with the coolest technology available! Join us and explore the changes in how the world does business with new technology like Near Field Communications that enable mobile payments, Augmented Reality Apps, QR Code marketing techniques and Social Media marketing tactics. Learn from others how you can take your mobile marketing campaign to the next level by implementing successful mobile strategies. Enjoy and thanks for stopping by!