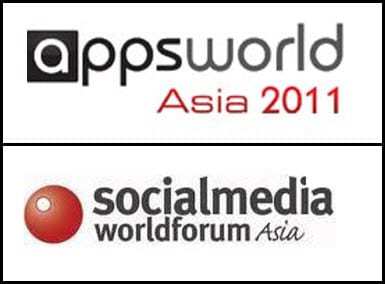 Singapore is hosting the Apps World Asia 2011, as well as the Social Media World Forum Asia 2011, which will show the continent, and the world, some of the latest new developments in digital marketing technologies.
These conferences will occur at the same time at the Suntec Convention Center, over September 1st and 2nd, and will draw the industry's top brands and personalities in the world to discuss the use of apps and social media by organizations seeking to build the connection with their customers and grow their brand awareness.
These two conferences are considered to be leading events for organizations who will be using apps and social media in Asia. They will be made up of various in-depth panel discussions, an industry exhibition from many of the top brands, as well as basics sessions where all are welcome and attendance is free.
It is believed that app developers will find some features of the conferences especially beneficial, such as the Apps World Developer Zone, which are free to attend, and that will offer the opportunity for developers to meet with leading global brands in person.
The experts invited to speak at the conferences will represent the top brands in the industry, including Google, Yahoo, Twitter, Ogilvy, Nokia, Singtel, and the International Advertising Bureau, among many others. Some of the most anticipated speakers include Microsoft's head of mobile services consumer & online, Manish Ladha, as well as SE Asia's head of mobile, Christian Cadeo.
Both conferences will involve several innovative networking sessions and are laid out in a way that will encourage the growth and development of industry connections.