QR Code Press » Featured News, Mobile Commerce, QR Codes, Trends, United States » Thankster offers high tech dynamic greetings for thank you cards through QR codes
December 22nd, 2011 | Add a Comment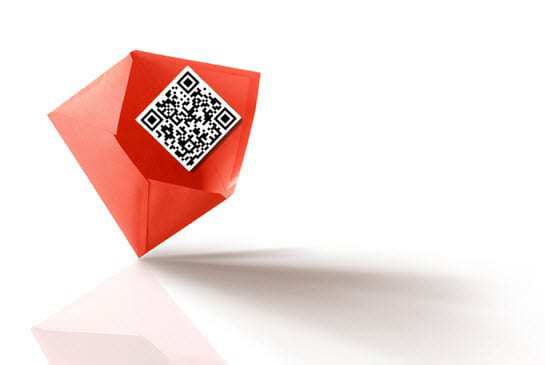 Thankster has announced that it is now offering "thank you" and other greetings through its online store, which uses QR codes.
This allows the company's customers to offer their thanks for holiday gifts and experiences this year by sending dynamic multimedia experiences that are accessible through QR codes, enhancing what the recipient will receive from a traditional thank you note cared. These barcodes are printed on a conventional card and provides a simple way to share videos, photos, and other online features.
According to the CEO of Thankster, Paul Geller, the company has a history of bringing together social pleasantries and gratitude with the convenience of the internet. He also explained that with the use of QR codes, they are able to bring a whole new technique into play, where high tech options enhance the experience of sending and receiving traditional cards.
He stated that this works well with sending a physical card, which is favored by tradition and etiquette, but said that "Our new QR feature lets you bring the traditional paper card to life." He described the benefit in saying that while a recipient is pleased to receive a thank you card after having sent a gift or attended a wedding, being able to scan the QR code and view a video or picture from the event further enhances the enjoyment sent with the card.
The Thankster functionality allows customers to add a QR code to either an electronic or printed card, either individually per recipient or en masse.
Filed under: Featured News, Mobile Commerce, QR Codes, Trends, United States · Tags: cards with qr codes, dynamic greeting cards, ecards with qr codes, greeting card service, high tech greeting cards, interactive greeting cards, make your own qr code, online greeting card service, printed cards with qr codes, qr code cards, qr code greeting cards, QR feature, send a message with a qr code, share videos with qr codes, thank you cards for holidays, thank you cards with qr codes, Thankster, wedding qr codes, what is a qr code, what is a qr codes
Pages
About QR Code Press and MCommerce Press
We highlight the latest in the world of Mobile Commerce news so you can keep updated with the coolest technology available! Join us and explore the changes in how the world does business with new technology like Near Field Communications that enable mobile payments, Augmented Reality Apps, QR Code marketing techniques and Social Media marketing tactics. Learn from others how you can take your mobile marketing campaign to the next level by implementing successful mobile strategies. Enjoy and thanks for stopping by!