Tamarac, Florida – Tamarac will be the first city to use QR codes in Broward County, Florida.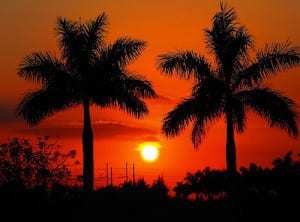 The  QR Codes will be used by January 2011 and will be appearing in city magazines and on signs. This new technology is being embraced by a town that was originally designed as a retirement community, but with that said…the latest reports show that only 29% of its population is above 65 today.
Plans show that in time, The QR codes will also start appearing on the bases of the city sculptures containing the information of the artist of the said sculptures.
Updates from the Parks and Recreation Department will be instantly available to the citizens, all they have to do is scan the QR codes with their Smart Phones and the information will be available at their fingertips.
But there is also a downside to this, having this technology is limited to the minority of the city's residents, but never the less this interview from another article sees the upside to this event. "It shows us as pretty progressive in doing everything we can to make use of modern technology," said city spokesman Andy Berns. "We see it as an increasing trend and we're jumping on board."
Tamarac is located 4.2 miles from Coral Springs and 9.1 miles from Fort Lauderdale. The city's current population is 59,340. The city was developed by Kenneth Behring, who is a real-estate developer and former owner of Seattle Seahawks, in 1962 and was originally called Tamarac Lakes, an active-adults community, but was incorporated as Tamarac, Florida on July 25, 1963. Tamarac is backwards for Car-A-Mat, a chain of car wash owned by Kenneth Behring.