QR Code Press » Entries tagged with "using social media for marketing"
March 22nd, 2012 | Add a Comment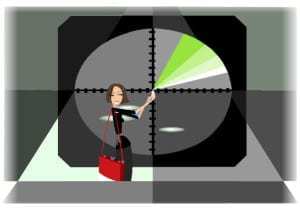 According to the latest Mind Commerce Publishing report, entitled "Mobile Location Commerce 2012-2017", mobile commerce is predicted to achieve a 39 percent compound growth rate from now through until the completion of 2017, as a result of the omnipresence of smartphones and tablet computers. Location-based commerce is forecasted to be one of the primary initiatives that will exist among the mobile environment within the next three years. In fact, location-based services were a key element of … Read entire article »
Filed under: Featured News, Mobile Commerce, Mobile Marketing, Social Media Marketing, Trends
About QR Code Press and MCommerce Press
We highlight the latest in the world of Mobile Commerce news so you can keep updated with the coolest technology available! Join us and explore the changes in how the world does business with new technology like Near Field Communications that enable mobile payments, Augmented Reality Apps, QR Code marketing techniques and Social Media marketing tactics. Learn from others how you can take your mobile marketing campaign to the next level by implementing successful mobile strategies. Enjoy and thanks for stopping by!