QR Code Press » Entries tagged with "social networking"
July 25th, 2012 | Add a Comment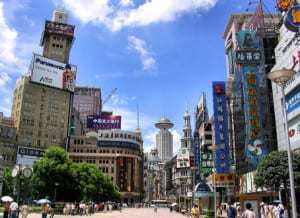 Companies work to make NFC technology commonplace in China Jiepang, a Foursquare-esque social network based in China, and Starbucks have announced the second anniversary of their partnership to promote NFC technology. For the past two years, the two companies have been working to make NFC technology commonplace throughout China. Both companies have a great deal of experience with the technology and believe it could be used to connect with consumers in a more dynamic fashion. As … Read entire article »
Filed under: Featured News, International, Near Field Communications, Trends
About QR Code Press and MCommerce Press
We highlight the latest in the world of Mobile Commerce news so you can keep updated with the coolest technology available! Join us and explore the changes in how the world does business with new technology like Near Field Communications that enable mobile payments, Augmented Reality Apps, QR Code marketing techniques and Social Media marketing tactics. Learn from others how you can take your mobile marketing campaign to the next level by implementing successful mobile strategies. Enjoy and thanks for stopping by!