QR Code Press » Entries tagged with "social media"
December 5th, 2014 | Add a Comment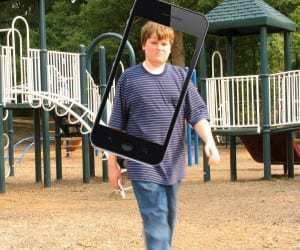 Concerns have been rising in schools with regards to this anonymous geographically specific comment wall. A mobile app called Yik Yak has been under fire over the last little while as a result of people who have been using it in order to bully others, as well as to go as far as to make bomb threats. The application, itself, is quite unique in that it allows people to post anonymously within a certain geographical area. The problems … Read entire article »
Filed under: Mobile Apps, Social Media Marketing
Pages
About QR Code Press and MCommerce Press
We highlight the latest in the world of Mobile Commerce news so you can keep updated with the coolest technology available! Join us and explore the changes in how the world does business with new technology like Near Field Communications that enable mobile payments, Augmented Reality Apps, QR Code marketing techniques and Social Media marketing tactics. Learn from others how you can take your mobile marketing campaign to the next level by implementing successful mobile strategies. Enjoy and thanks for stopping by!