QR Code Press » Entries tagged with "sms marketing service"
November 3rd, 2011 | Add a Comment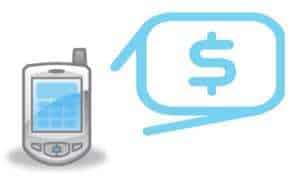 San Bernardino, California-based auto accessory retailer, Auto Accessory Warehouse, has come upon notable marketing successes by using text messages to boost its sales. In fact, the original text message marketing blast in its campaign brought in more than $5000 in new purchases as a return on investment on an advertising bill under $175. This meant that the return was worth an astounding 2800 percent. Auto Accessory Warehouse owner, Mike Kazi decided on mobile text messaging when he … Read entire article »
Filed under: Featured News, Mobile Commerce, Mobile Marketing
Pages
About QR Code Press and MCommerce Press
We highlight the latest in the world of Mobile Commerce news so you can keep updated with the coolest technology available! Join us and explore the changes in how the world does business with new technology like Near Field Communications that enable mobile payments, Augmented Reality Apps, QR Code marketing techniques and Social Media marketing tactics. Learn from others how you can take your mobile marketing campaign to the next level by implementing successful mobile strategies. Enjoy and thanks for stopping by!