QR Code Press » Entries tagged with "purchased virtual goods"
December 23rd, 2011 | Add a Comment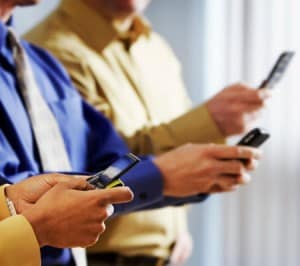 MocoSpace, a mobile gaming community, has released the results of its survey that has shown that the older a person is, the greater the odds that he or she will purchase products in mobile social games, and the more they wills spend on those goods. The report indicated that gamers between the ages of 25 and 35 spend a larger amount of time using their mobile devices to play social games, but that it is the … Read entire article »
Filed under: Entertainment Industry, Featured News, Mobile Commerce, Mobile Marketing, Social Media Marketing
About QR Code Press and MCommerce Press
We highlight the latest in the world of Mobile Commerce news so you can keep updated with the coolest technology available! Join us and explore the changes in how the world does business with new technology like Near Field Communications that enable mobile payments, Augmented Reality Apps, QR Code marketing techniques and Social Media marketing tactics. Learn from others how you can take your mobile marketing campaign to the next level by implementing successful mobile strategies. Enjoy and thanks for stopping by!