QR Code Press » Entries tagged with "online business"
May 3rd, 2011 | Add a Comment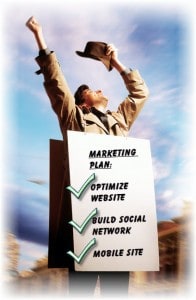 In today's technology driven world it makes sense that businesses would choose to have an internet website. In the past three or four years, companies have been expanding out to social networking sites and things like search engine optimization also. More and more businesses are adapting and blending into an all-inclusive marketing model online. Ten years ago no one would have imagined this type of growth; now, we've seen what the power of technology and information … Read entire article »
Filed under: Featured News, Social Media Marketing
About QR Code Press and MCommerce Press
We highlight the latest in the world of Mobile Commerce news so you can keep updated with the coolest technology available! Join us and explore the changes in how the world does business with new technology like Near Field Communications that enable mobile payments, Augmented Reality Apps, QR Code marketing techniques and Social Media marketing tactics. Learn from others how you can take your mobile marketing campaign to the next level by implementing successful mobile strategies. Enjoy and thanks for stopping by!