QR Code Press » Entries tagged with "mobile advertising marketing"
August 11th, 2011 | Add a Comment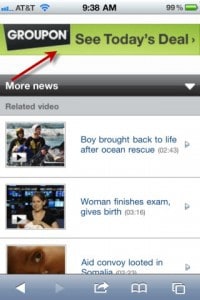 A Relevancy Group report has shown that businesses are currently hesitating to pour more money into a mobile advertising campaign. The research performed in order to create the report indicated that the low return on investment (ROI) and dwindling customer engagement are leading marketers and ecommerce solutions away from making larger and more continued investments into advertising through mobile commerce. Among the participants in the study, 43 percent claimed that they did not intend to boost their … Read entire article »
Filed under: Featured News, Mobile Commerce, Mobile Marketing, United States
About QR Code Press and MCommerce Press
We highlight the latest in the world of Mobile Commerce news so you can keep updated with the coolest technology available! Join us and explore the changes in how the world does business with new technology like Near Field Communications that enable mobile payments, Augmented Reality Apps, QR Code marketing techniques and Social Media marketing tactics. Learn from others how you can take your mobile marketing campaign to the next level by implementing successful mobile strategies. Enjoy and thanks for stopping by!