QR Code Press » Entries tagged with "future of facebook"
February 3rd, 2012 | Add a Comment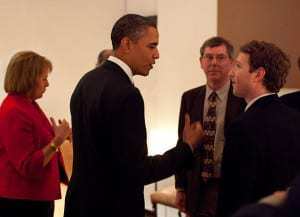 Facebook has filed its IPO to sell its shares on the open market (under the ticker symbol "FB") and has revealed some hints regarding its intentions for its future in mobile and online payments, and has unveiled some of the information that has previously been carefully guarded regarding the pay received by its executives. American regulations require businesses to share this type of information regarding their internal operations, when they go public. The filing was a massive … Read entire article »
Filed under: Featured News, Mobile Commerce, Social Media Marketing, United States
About QR Code Press and MCommerce Press
We highlight the latest in the world of Mobile Commerce news so you can keep updated with the coolest technology available! Join us and explore the changes in how the world does business with new technology like Near Field Communications that enable mobile payments, Augmented Reality Apps, QR Code marketing techniques and Social Media marketing tactics. Learn from others how you can take your mobile marketing campaign to the next level by implementing successful mobile strategies. Enjoy and thanks for stopping by!