QR Code Press » Entries tagged with "facebook social media marketing"
June 5th, 2012 | Add a Comment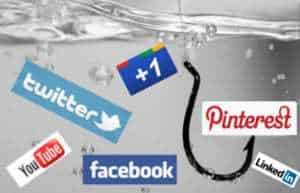 Surveys show it creates a stronger connection with retailers than Facebook or Twitter. Though social media marketing has become wildly important over the last couple of years – particularly with the rapidly increasing penetration of smartphones – actually knowing how to go about using it and choosing the platform(s) on which to concentrate has presented somewhat of a challenge to retailers and marketers. For example, though Facebook is still the social network leader, with its membership nearing … Read entire article »
Filed under: Featured News, Mobile Marketing, Social Media Marketing
About QR Code Press and MCommerce Press
We highlight the latest in the world of Mobile Commerce news so you can keep updated with the coolest technology available! Join us and explore the changes in how the world does business with new technology like Near Field Communications that enable mobile payments, Augmented Reality Apps, QR Code marketing techniques and Social Media marketing tactics. Learn from others how you can take your mobile marketing campaign to the next level by implementing successful mobile strategies. Enjoy and thanks for stopping by!