QR Code Press » Entries tagged with "dinamundo app"
June 15th, 2012 | Add a Comment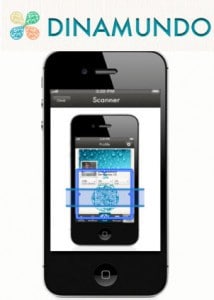 Encourages smartphone users to check in with their friends using a social media app. Dinamundo has just released its latest mobile commerce social media app, which is encouraging users to make more face to face connections, instead of the more typical efforts to connect with locations. These real world links come with a reward of comedy for smartphone owners. Eric Blanchford, known as the former CEO of Expedia, is the founder of Dinamundo, and this new QR code … Read entire article »
Filed under: Entertainment Industry, Featured News, Mobile Commerce, Mobile Marketing, QR Codes, Social Media Marketing
About QR Code Press and MCommerce Press
We highlight the latest in the world of Mobile Commerce news so you can keep updated with the coolest technology available! Join us and explore the changes in how the world does business with new technology like Near Field Communications that enable mobile payments, Augmented Reality Apps, QR Code marketing techniques and Social Media marketing tactics. Learn from others how you can take your mobile marketing campaign to the next level by implementing successful mobile strategies. Enjoy and thanks for stopping by!