QR Code Press » Entries tagged with "Boticca.com"
May 11th, 2012 | Add a Comment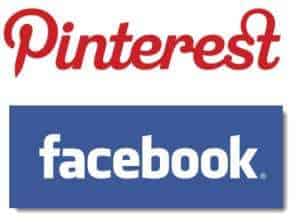 Fashion accessories marketplace releases findings of its research comparing Facebook with Pinterest. One of the first online retailers to add Pinterest integration throughout its website, Boticca.com, has released an infographic format report that shares the findings of its social media marketing case study that compares Pinterest with Facebook. It was based on 50,000 visits to its website that originated at Pinterest, with the same number of visits that came from Facebook, within a span of 30 days … Read entire article »
Filed under: Featured News, Mobile Commerce, Mobile Marketing, Social Media Marketing, Trends
About QR Code Press and MCommerce Press
We highlight the latest in the world of Mobile Commerce news so you can keep updated with the coolest technology available! Join us and explore the changes in how the world does business with new technology like Near Field Communications that enable mobile payments, Augmented Reality Apps, QR Code marketing techniques and Social Media marketing tactics. Learn from others how you can take your mobile marketing campaign to the next level by implementing successful mobile strategies. Enjoy and thanks for stopping by!