QR Code Press » Entries tagged with "best social media marketing"
February 28th, 2012 | Add a Comment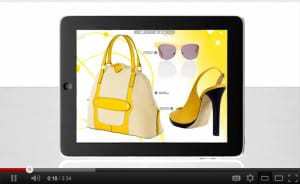 *First-of-its-kind rich media interface enables marketers, retailers,brands and publishers to increase consumer engagement with their content and product offerings Zmags, the leading provider of rich media mobile and social merchandising, today introduced a groundbreaking consumer shopping user interface (UI) dubbed "Zmags Convergence". This new, visual environment completely redefines and streamlines a consumer's shopping experience on tablets, smartphones, the Web, and in Facebook. Using Zmags Convergence, retailers, brands, multi-level marketers and agencies can create a new class of engaging … Read entire article »
Filed under: Fashion/Art, Featured News, Mobile Commerce, Mobile Marketing, Social Media Marketing, Tablet Commerce
About QR Code Press and MCommerce Press
We highlight the latest in the world of Mobile Commerce news so you can keep updated with the coolest technology available! Join us and explore the changes in how the world does business with new technology like Near Field Communications that enable mobile payments, Augmented Reality Apps, QR Code marketing techniques and Social Media marketing tactics. Learn from others how you can take your mobile marketing campaign to the next level by implementing successful mobile strategies. Enjoy and thanks for stopping by!