QR Code Press » Commercial, Featured News, Mobile Marketing, Near Field Communications, QR Codes, Trends, United States » Study shows that consumers are eager for mobile coupons, but few receive them
April 3rd, 2012 | Add a Comment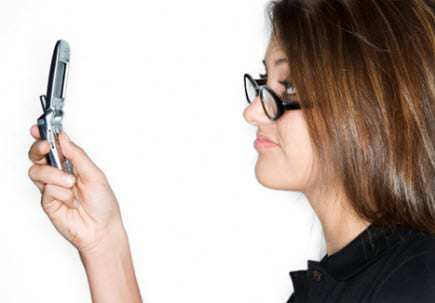 A recent study from the Mercator Advisory Group, an independent market research and analytic firm based in the U.S., suggests that the demand for mobile coupons is growing, but few people are getting such items. Mobile coupons are a growing trend in the world of mobile marketing and commerce. These digital coupons are often used as an incentive to encourage mobile consumers to scan a QR code or interact with an NFC-based advertisement. These coupons can be used at retail stores for savings or to redeem a reward.
According to the report, 55% of mobile consumers in the U.S. are interested in receiving mobile coupons, especially through interaction with NFC technology. The report notes, however, that only 10% of consumers have ever received a coupon. Those that have not received a coupon claim that they were lead to believe that they would receive one by participating in some sort of advertisement. This has left some consumers dissatisfied and disinclined to participate in mobile marketing campaigns in the future.
The Mercator Advisory Group believes that the current market is ripe for this type of incentive. The firm claims that merchants should take mobile incentives more seriously, especially as mobile commerce grows in popularity amongst consumers. Many businesses have, thus far, been eager to adopt mobile technology and marketing strategies, but few have been able to employ these strategies with great success.
Filed under: Commercial, Featured News, Mobile Marketing, Near Field Communications, QR Codes, Trends, United States · Tags: interactive mobile marketing, Mercator Advisory Group, Mercator advisory group study, mobile coupon study, mobile coupons, mobile market, mobile marketer, mobile marketing, mobile marketing advertising, mobile marketing and advertising, mobile marketing campaign, mobile marketing campaigns, mobile marketing firm, mobile marketing firms, mobile marketing industry, mobile marketing news, mobile marketing plan, mobile marketing platform, mobile marketing research, mobile marketing solutions, mobile marketing statistics, mobile marketing strategies, mobile marketing strategy, mobile marketing system, mobile marketing technologies, mobile marketing technology, mobile marketing trends, mobile media marketing, mobile nfc, near field communication, near field communication nfc, Near Field Communications, near field communications marketing, nearfield communication, nfc communication, nfc marketing, nfc mobile, nfc near field communication, nfc reader, nfc smart poster, nfc sticker, nfc stickers, nfc tag, NFC tags, nfc technology, qr barcode, qr code, qr code readers, qr code scanner, qr code scanners, qr codes, qr decoder, qr reader, qr scanner
About QR Code Press and MCommerce Press
We highlight the latest in the world of Mobile Commerce news so you can keep updated with the coolest technology available! Join us and explore the changes in how the world does business with new technology like Near Field Communications that enable mobile payments, Augmented Reality Apps, QR Code marketing techniques and Social Media marketing tactics. Learn from others how you can take your mobile marketing campaign to the next level by implementing successful mobile strategies. Enjoy and thanks for stopping by!