QR Code scanning stats in London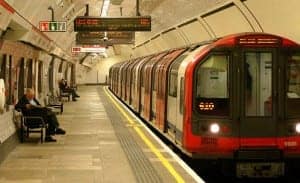 QR codes are becoming a common sight throughout the London transportation system. The codes often accompany large advertisements. The codes adorn billboards as well as posters found in the subway network and have been relatively successful among tech-savvy consumers. It has been difficult for marketers to encourage consumers to scan QR codes with their mobile devices lately. While there seems to be no shortage of smart phones capable of scanning the codes, consumers have shown little to no interest in using them. In London, this could be linked to a more serious problem.
Steely Eye Digital Media, a mobile website design and development firm, has found that many of the companies that are using QR codes in marketing are doing so incorrectly. Steely Eye provides analytic data for a variety of sites from some of the world's largest companies. This data shows that mobile websites and marketing initiatives are quite popular, but that companies simply do not understand what they are doing when stepping into the arena of mobile marketing.
Tim Ocock of Steely Eye Digital Media recently released information concerning the company's analytic data to Marketing Week Live. According to Ocock, only 23% of the mobile marketing campaigns found in London are mobile friendly. This means that only a small number of advertisements and their associated content can be viewed easily from a mobile device. These advertisements could be giving consumers a bad opinion of QR codes and mobile marketing in general. Ocock notes that the careless use of mobile technology in advertising could set up marketers to fail in the near future.
Transport for London, the government body responsible for the city's transport system, and the Virgin Media Group have plans to introduce free wireless Internet access to the London Underground. This will enable travelers to access the Internet anywhere in the Underground. This presents a unique opportunity for marketers to reach out to consumers as they travel. Ocock claims that marketers will suffer if they continue to use faulty mobile marketing practices.
Steely Eye Digital Media is currently working on compiling further research on the matter. The firm has also released an application for the iOS and Android devices called "Works on Mobile" which tells users where bad mobile advertisements exist.