Starbucks continues to find success with its mobile initiatives
Starbucks has become more ambitious with its plans for mobile payments. The company has established itself as a leader in the North American mobile commerce space and intends to solidify this lead by becoming more mobile-friendly in the coming months. According to Starbucks, its customers make a purchase on a smartphone 7 million times every week, on average. The company notes that 16% of all in-store transactions come from mobile devices.
Company combines loyalty program with mobile payments platform to great effect
Starbucks has managed to find success in the mobile payments field that has been elusive for other companies. Much of the company's success in this sector has to do with its My Starbucks Rewards program, which provides benefits to those that frequently shop at Starbucks stores. By connecting its mobile payments platform with it loyalty program, Starbucks has created a strong incentive for people to participate in mobile commerce. Starbucks noted that it added more than 900,000 new members to its loyalty program in December alone, many of whom are making mobile payments.
New features for Starbucks mobile app may make shopping more convenient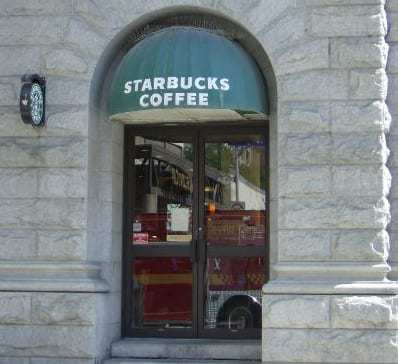 The company has some ambitious plans for mobile commerce this year. Starbucks will be introducing a new feature to its mobile application, allowing customers to place orders before they even arrive at a store. They will also be able to pay for these orders before arriving via their mobile device. Starbucks believes that this feature will make the shopping experience more convenient and cut down on wait times in physical stores. The company is also expected to introduce new loyalty rewards for mobile shoppers in the coming months.
Retailers could find success by following Starbucks' example
Starbucks may serve as an example of the success that companies can find in the mobile commerce space. While many retailers have begun to embrace the mobile space, relatively few of these companies have managed to find success therein. Some retailers have begun introducing their own loyalty programs in order to entice consumers to participate in mobile commerce.