Adidas may have dropped the player and the World Cup has banned him, but companies are seizing the ad opportunity.
When Luis Suarez bit an opponent at a World Cup game, earning the striker a four month ban and a loss of the Adidas ads in which he had been featured, the move did manage to please some people, as companies have been taking advantage of it in their social media marketing campaigns.
Among the companies that have jumped on board the controversial advertising technique were McDonald's and Netflix.
The two companies used this as a free social media marketing opportunity, making reference to the bite in posts that they made shortly after the June 24 match between Uruguay and Italy. For example, following the announcement of the player's suspension, Netflix tweeted "Don't worry, Suarez, four months is plenty of time to devour 'House of Cards.' One bite at a time," making reference to the highly popular political thriller series offered by the service.
Netflix wasn't alone, as McDonald's Uruguay had already posted its social media marketing take.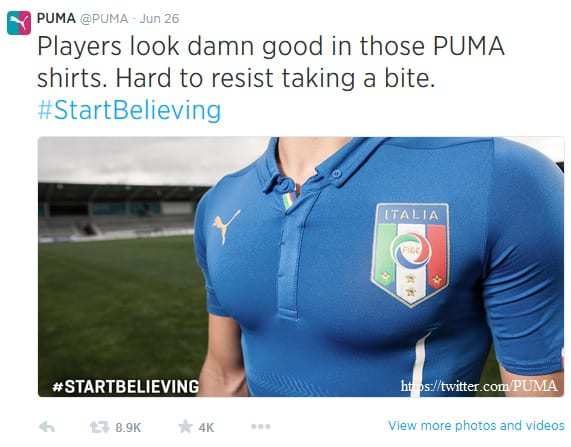 Within an hour of the June 24 match, when the bite actually occurred, McDonald's Uruguay had already tweeted its own post, "Hello luis16suarez, if you are hungry come have a bite of a big Mac." Even Puma, the manufacturer of the shirt worn by the victim of the bite, took advantage of the moment by tweeting an image of the team shirt along with the words "Players look damn good in those PUMA shirts. Hard to resist taking a bite."
Other tweets making reference to the bite included those from Royal Philips, Nando's Group Holdings, and Barilla Holding. Each ad clearly showed that nearly anything making a splash over social networks is considered to be a perfectly acceptable subject for advertisers to work into their posts, aiming to grab hold of consumer attention for at least a few critical seconds.
Social media marketing firms are now sitting back and waiting for just these types of moments so that they can post an immediate reaction to the events that are most discussed among consumers. The reward that they seek is to be able to obtain low cost visibility, as it gives them the chance to drop a trending name, without having to pay that individual to use it.