Snapdeal has purchased Freecharge, a mobile commerce firm based in India
Snapdeal, one of India's largest e-commerce organizations, has announced its acquisition of mobile payments firm Freecharge. The deal between the two companies is being considered one of the largest of its kind in the Indian internet sector. Snapdeal suggests that the deal has made it one of the largest mobile commerce companies in India, boasting of more than 40 million users throughout the country. The acquisition could give Snapdeal's mobile initiatives significantly more momentum in the coming years.
Mobile commerce continues to grow throughout India
Mobile commerce has become a powerful force in India. Smartphone penetration is on the rise, with many consumers beginning to base much of their lives on their mobile devices. These devices had once been used for communication and entertainment, but they have become a major player in the world of commerce. India's mobile Internet is also expanding, giving more consumers access to the Internet from their smartphones and tablets. As this continues, Indian consumers are becoming more exposed to mobile commerce.
Freecharge to operate as separate entity after the acquisition from Snapdeal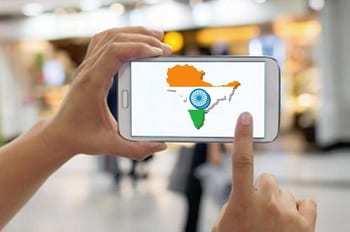 Freecharge has already established a good reputation among consumers in India. The company offers consumers a chance to win loyalty rewards for using its services, which many consumers consider to be added value to the mobile commerce service that they use. The acquisition of Freecharge is not expected to significantly change the way the company does business, as it will operate as a separate entity from Snapdeal. Freecharge currently employs some 200 employees, whom will continue to work for the company and there are plans for expansion in the future.
Foreign companies show greater support for Indian startups
India is one of the world's most active mobile commerce markets. Larger companies from outside of India, such as China's Alibaba, have shown a great deal of interest in the Indian market because of its growing mobile consumer base. These companies are beginning to invest in startups that show promise in the mobile sector, hoping that these companies will augment their mobile initiatives back home.