This new option for this popular wearable technology was developed using a LevelUp SDK.
The Pebble smartwatch now has its very first mobile payments app available that has been developed through the software development kit from the LevelUp network.
The application was first launched on Kickstarter in 2012 and was the most successful crowdfunding campaign so far.
That smartwatch app for Pebble has already been able to appeal to a broad range of mobile app development companies for everything from games to fitness programs. In February, an online apps store was opened up and an open platform that allows applications can be shared for wearable technology came about.
The new smartwatch mobile payments app was created by BeautifulLab, a boutique web design agency.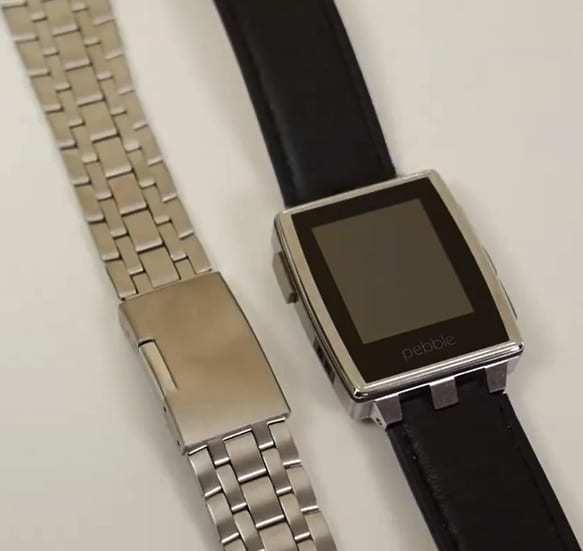 BeautifulLab took the step to utilize the developer platform from LevelUp to be able to use wearable technology as a method of payment at a retailer's checkout counter. The co-founder of the company, Tung Pham, explained their purpose by saying that "By enabling people to pay with their watch, we've reduced unnecessary steps in the transaction process and created perhaps the easiest way for people to pay for things. I look forward to one day telling my kids about how people used to pay for things with plastic cards."
LevelUp currently boasts more than 1.5 million account holders. These payments are accepted at more than 8,000 different businesses. That service claims to be the biggest mobile payments network in the United States. It has also announced that a Pebble watch credit of $250 will be given to the customer who makes the seven millionth mobile payment through LevelUp.
The availability of an app that is compatible with this smartwatch will open up the opportunity to an even larger group of consumers to be able to use the service for making mobile payments in the hopes of being the seven millionth person to do so. The company expects that this will be occurring at some time before this month comes to a close. It will be interesting to see how these wearables improve the adoption of this type of transaction.