The quick response codes provide a simple way for women in distress to register complaints.
Women who find themselves in distress while riding trains on the Hyderabad metro system can now scan a SHE Team QR code in the stations to file a complaint.
The new system is meant to make it easier for women to report a problem on the rail system.
The goal of the SHE Team QR code system is to promote better safety for women riders. The Complaint System was launched by M. Mahendar Reddy, the Director-General of Police. It was launched in honor of International Women's Day and was first installed in the Lakdikapul Metro Station as a portion of a women's safety drive.
The square barcode stickers were affixed to a number of locations throughout the station by Women Safety and She Teams, as well as Swati Lakra, CID, Women Protection Cell, and B. Sumathi. These locations were selected to make it as easy as possible for women commuters in distress to access them.
The SHE Team QR code stickers can be scanned using any smartphone to access the Complaint System.
Within the system, women can register complaints or provide feedback. This has arrived at an important time, as ridership numbers have been rising again, after having fallen substantially due to the impact of the COVID-19 pandemic.
An L&T Hyderabad Metro Rail news release said that by September of last year, the system was handling only about half of the number of riders that had been using the metro system pre-pandemic. Now, those figures are coming much closer to the pre-pandemic numbers and the safety and security of riders is being considered an important priority.
To use the new SHE Team QR code stickers, a woman can use her smartphone's camera app or a barcode scanning gap while aiming the camera at the barcode. The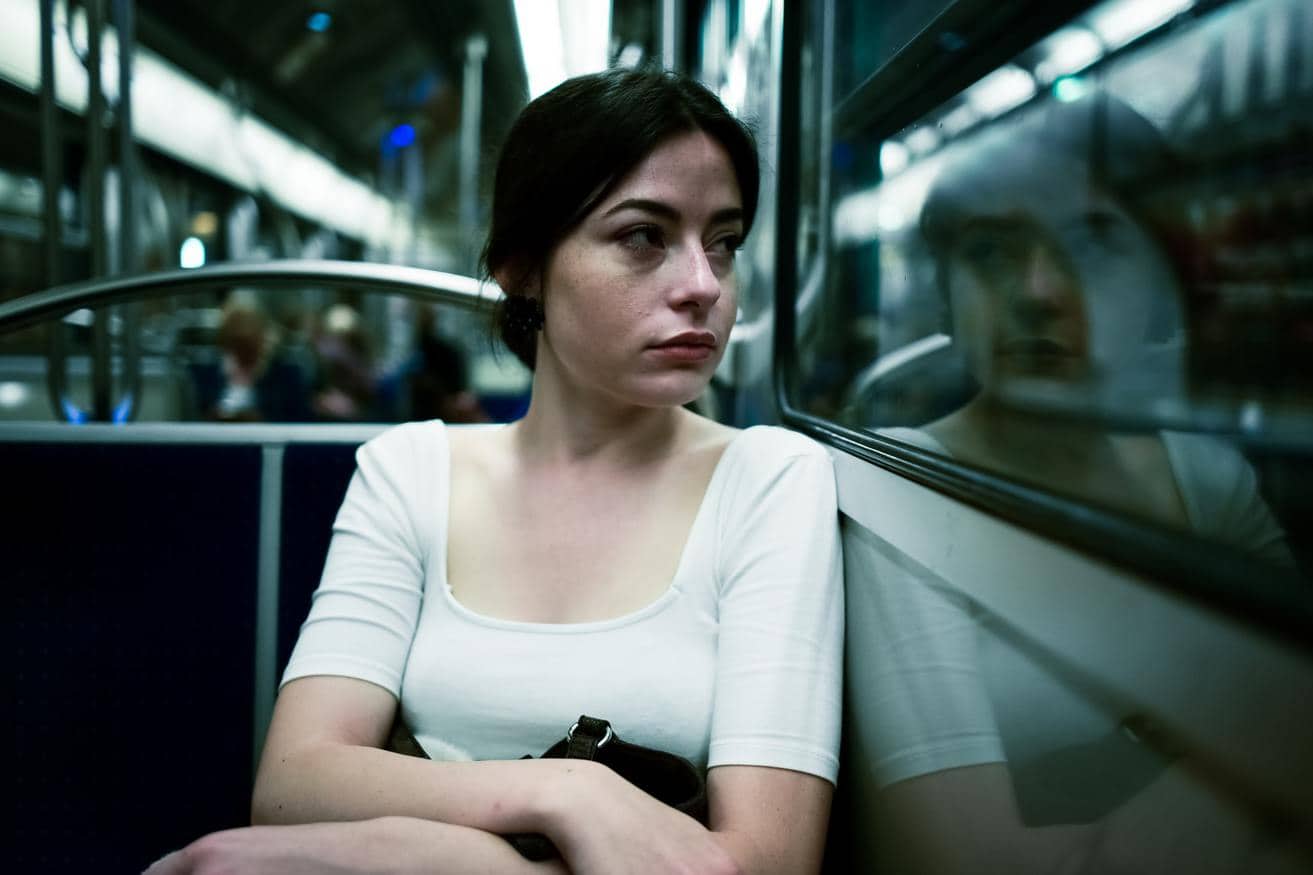 phone is then automatically redirected into the Complaint System, from which point the woman is walked through the steps for providing relevant information regarding the issue. That complaint or feedback is then sent to the appropriate office at SHE Team.